A closer look at interest rates
With interest rates at all-time lows, there has been a lot of talk about the likelihood of a rate rise before the end of 2022.
Step back in time
With interest rates at all-time lows, there has been a lot of talk about the likelihood of a rate rise before the end of 2022. The Reserve Bank is watching key indicators like inflation in Australia, with a rate rise to be considered when inflation gets to within a 2-3% range.
An increase in inflation, among other indicators, will be a sign that the economy is starting to slowly recover from the pandemic and the impact that COVID 19 has had on a national and global scale. While there is no way to predict the future or the timing of these changes, there is only one direction rates are going to go in and that is up.
We keep hearing rates have never been this low but it's important to view the property market and home loan rates with a long-term lens. Interest rates won't remain this low. Most home loans start out with a 30-year loan term – so here's a look at how the Australian market has tracked over the last 30 years.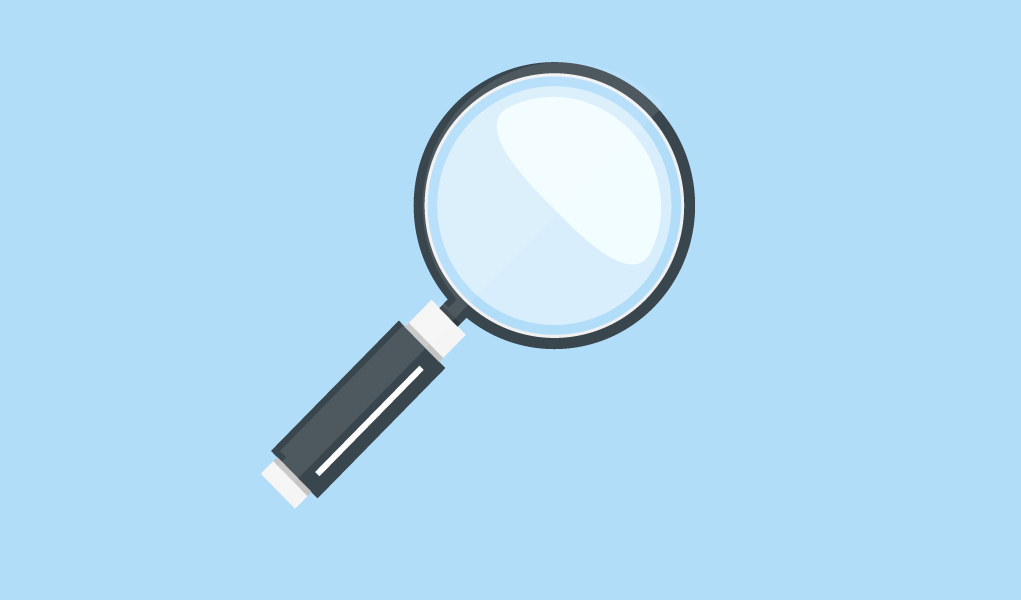 Tough times in the 80s
If you ask Australians who had a home in the 80s they'll recall interest rates being in the high teens and remaining at double digits for the first half of that decade. This was a tough time for homeowners with loan repayments being very high. The Reserve Bank cash rate reached 17.5% in January 1990, in an effort to slow down the economy of the day. The rate directly impacted home loan rates.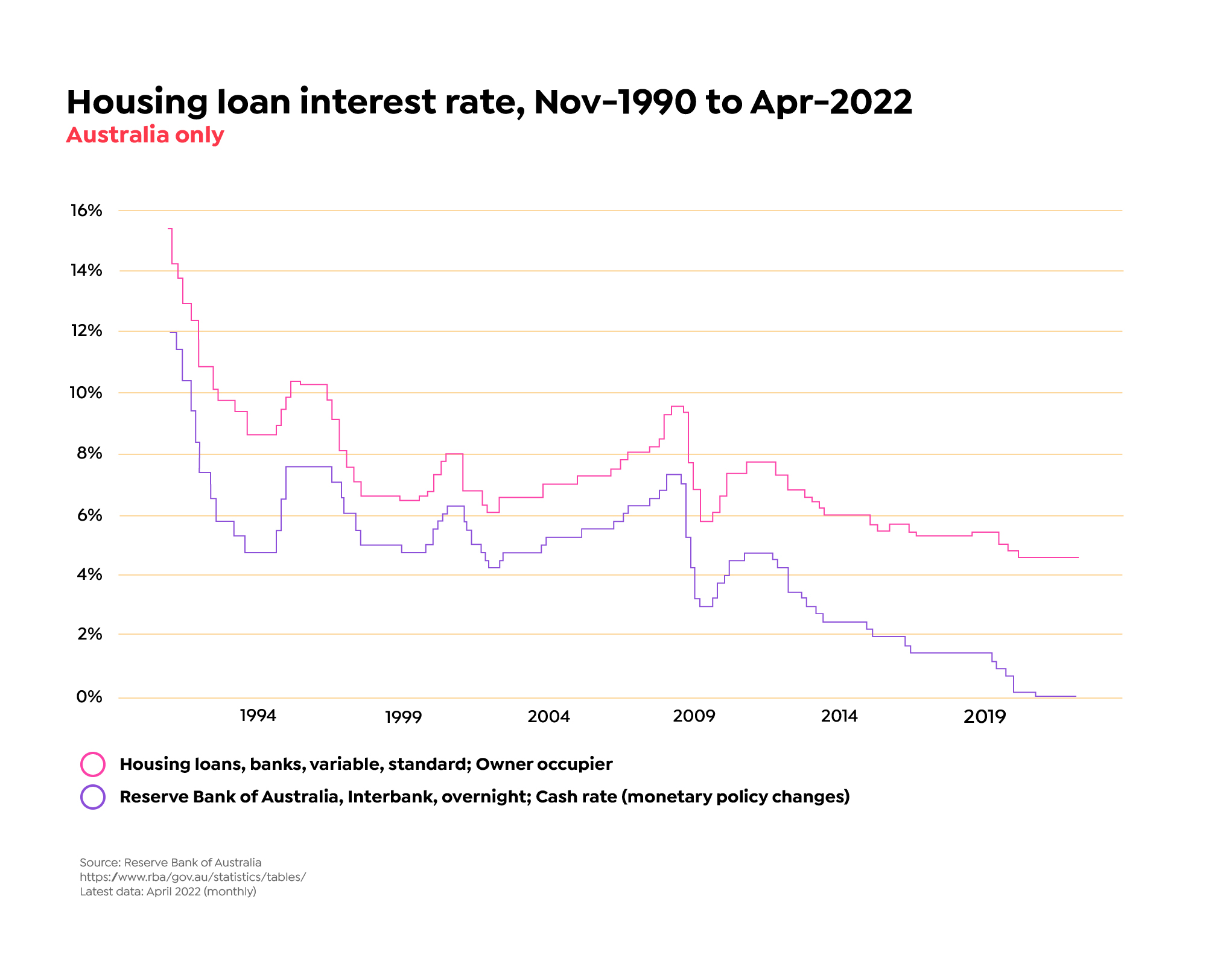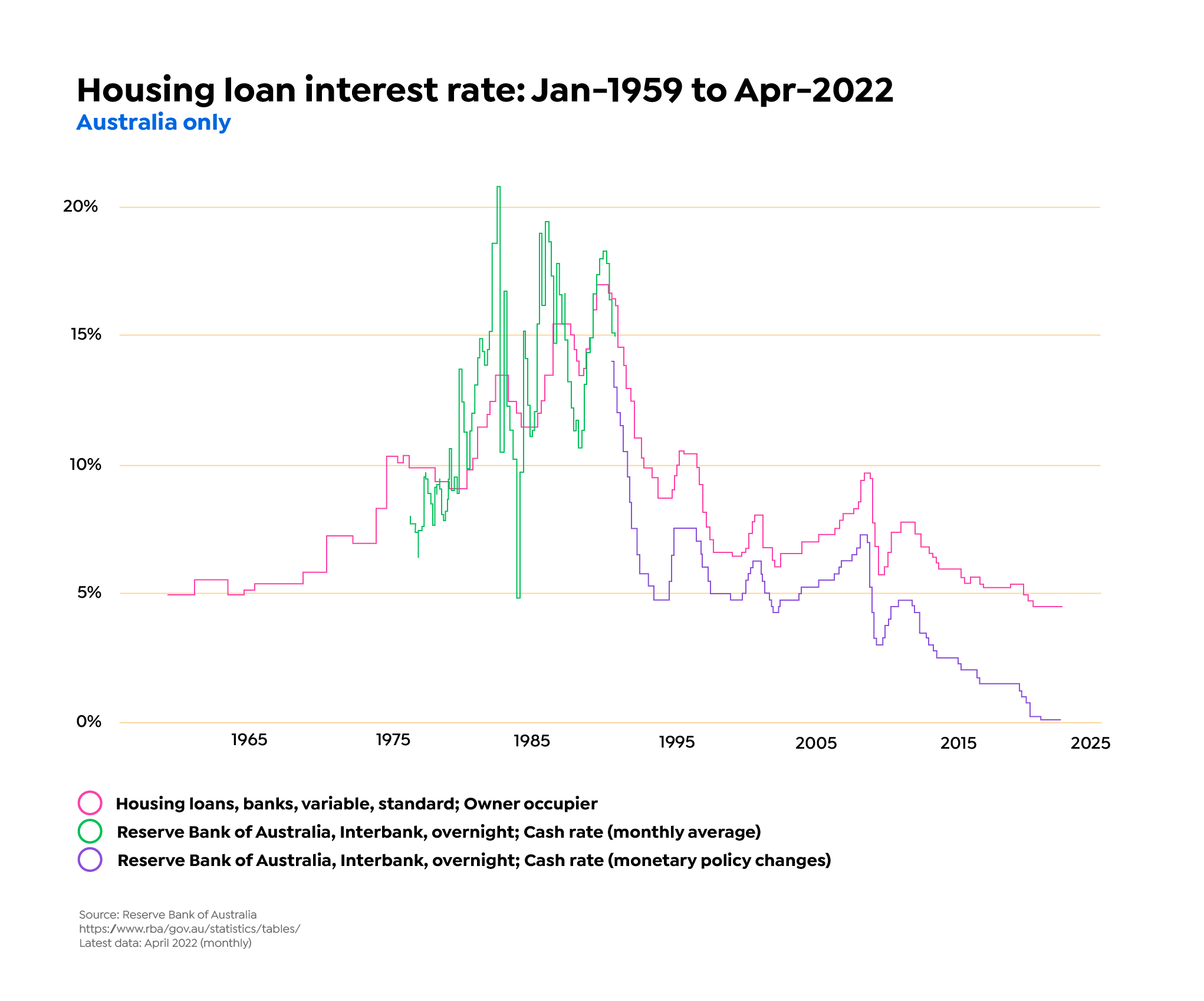 Impact on your home loan over time
Interest rates form part of the overall cost of a home loan and a variable interest rate means that cost will vary over time. It may go up and it may go down. Keystart home loans have a variable interest rate. You can view our rates for our home loan products here.
When considering your options or creating a plan for your home loan, it's important to take a longer-term view of interest rates to allow for some movement. Of course, it's difficult to predict what rates will be over time but it's useful to be aware that they will fluctuate.
In fact, Keystart does this with new loan applications by allowing for a 'buffer' in the current interest rate to assess a borrower's capacity to manage future interest rate increases without getting into financial difficulty.
If you're considering refinancing your Keystart home loan, you may have the option of looking at fixed or variable rates. Fixed rates are just that, the interest rate is fixed for a period of time, for example, 12 months, three years, five years. A variable-rate fluctuates, it will move either up or down over the term of your loan.
This post is general information only and does not take into account your objectives, financial situation or needs. You should consider whether the information is suitable for you and your personal circumstances. Keystart recommends that you seek your own independent financial advice prior to making any decisions about your financial needs. Any examples given in this post are provided for illustrative purposes.
Moving through the Guide
Find your financial feet with our Financial Wellbeing Guide to Interest Rates. We've compiled some useful tips and resources on interest rates and your home loan. Read the next steps below - or head back to the guide.
Looking for more? We're here to help.
Financial support

We're here to support you. Get in touch if you need us.

Financial support

Transitional lender

Ready to move away from Keystart? Here are some tips on what to consider.

Transitional lender

Repayment calculator

Find out how much your home loan repayments could be and how much you could save if you make extra repayments.

Repayment calculator