Construction payments and interest rates
What does an interest rate increase mean for your construction payments?
Building your home is an exciting but stressful time, we understand that you may have many expenses, including paying rent while your home is being built.
We take this into account when determining your minimum monthly payments during construction. Your payment amount is calculated by what your minimum monthly loan payment would be for your approved home loan, less the cost of your monthly rent.
Once your home is built, we'll be in touch to let you know what your minimum monthly payment amount will be.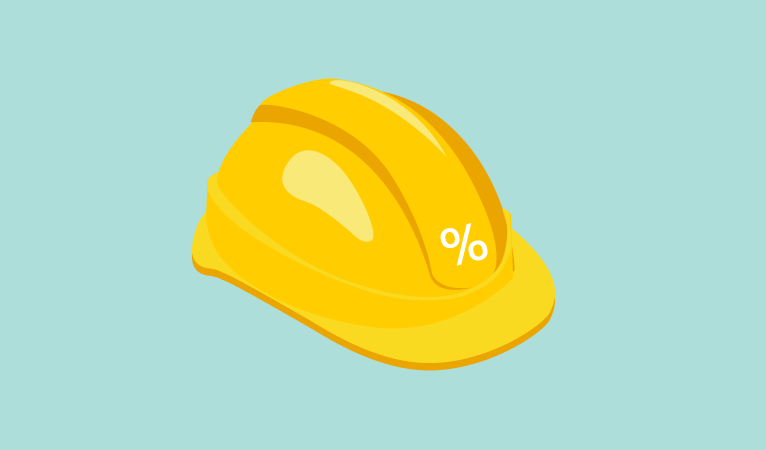 Interest rates
You may have heard the Reserve Bank of Australia's recent announcement increasing the official cash rate. At Keystart, our interest rate policy is to use the average of the standard variable interest rate of the four major banks. We'll be watching to see any change in these lenders and will keep you updated on any change in our interest rate.
An interest rate rise will not affect your minimum monthly construction period payment during the construction phase of your home. However, it will impact your loan and your minimum monthly payments once your home is built.
When Keystart's interest rate goes up, you will receive a notification outlining the new interest rate. Once your loan is fully funded, you'll be advised of your new minimum monthly payment, which will take the interest rate increase into account.
Getting ahead
We encourage you to pay more than your minimum monthly payment during the construction phase if you are able to do so, as this may decrease the amount of interest accruing on your loan.
Did you know, changing the frequency of your payments from monthly to fortnightly will also have a significant impact on the amount of interest you pay in the long term. Try our Repayment calculator to see how much of a difference changing the frequency of your payments can impact your home loan.
Be prepared
We encourage you to read our Financial Wellbeing Guide to Interest Rates, to get up to speed with how interest rates work, and what changes you can make to save money on interest in the long-term.
We're here to help
We know managing an interest rate increase while building a home can be difficult. Our local team are here to help, please contact us to speak with a member of the Keystart team directly.
This post is general information only and does not take into account your objectives, financial situation or needs. You should consider whether the information is suitable for you and your personal circumstances. Keystart recommends that you seek your own independent financial advice prior to making any decisions about your financial needs. Any examples given in this post are provided for illustrative purposes.
Moving through the Guide
Find your financial feet with our Financial Wellbeing Guide to Interest Rates. We've compiled some useful tips and resources on interest rates and your home loan. Read the next steps below - or head back to the guide.
Looking for more? We're here to help.
Financial support

We're here to support you. Get in touch if you need us.

Financial support

Transitional lender

Ready to move away from Keystart? Here are some tips on what to consider.

Transitional lender

Repayment calculator

Find out how much your home loan repayments could be and how much you could save if you make extra repayments.

Repayment calculator