How interest rates work and what triggers a rate change
Step 1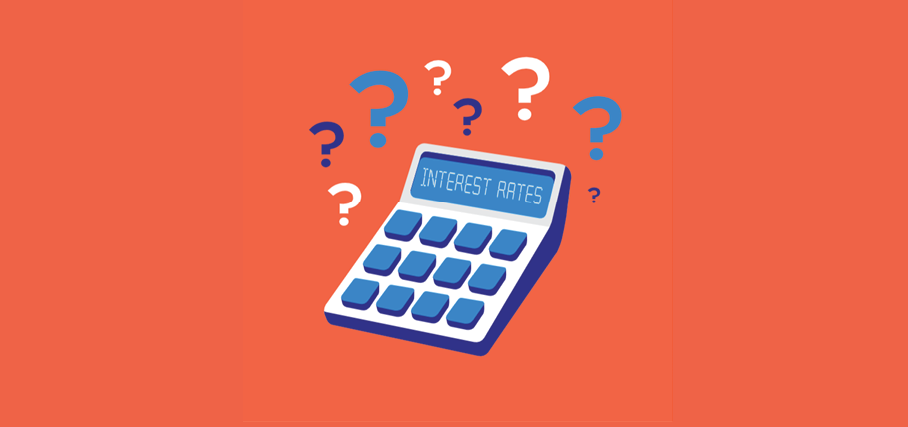 What are interest rates?
Interest is the cost of borrowing money. For a loan, this cost is presented as a percentage of the total amount you borrow. Interest rates can be fixed or variable.
All Keystart loans have a variable interest rate, this means that the interest rate may go up and down over time.
Rates will fluctuate over the life of your loan
Over the course of your Keystart home loan, interest rates are likely to change several times. Keystart interest rates are variable, this means your interest rate may increase or decrease.
When interest rates decrease, your minimum monthly repayment may also go down. Similarly, when interest rates increase, it means your minimum monthly repayments may go up in line with the rise in interest. It's a good idea to plan ahead for this.

How are interest rates calculated?
The process starts with the Reserve Bank of Australian (RBA). The RBA determines the national cash rate. This is the interest rate it charges commercial banks for loans. The cash rate is different from lenders' home loan or personal loan rates. Lenders consider the cash rate when setting interest rates for all financial products including savings accounts, personal loans and home loans.
The RBA's decision on the cash rate is based on a number of factors, such as employment, inflation, consumer and business confidence and the housing market around the country.
How the RBA rates affect home loan rates
When the RBA announces a change in the cash rate, either up or down, financial institutions may decide to increase or decrease their rates too. This is not the only factor affecting rate decisions. Banks sometimes change rates at different times. They may decide not to change rates at all.
How we set our interest rates at Keystart
Given the low deposit nature of the lending we provide, Keystart has an interest rate policy that enables us to manage our lending risk responsibly whilst remaining focused on our vision of making the dream of affordable home ownership a reality for more people.
We offer home loans with lower entry costs, including a low deposit and no lender's mortgage insurance. While you might see home loans with a lower interest rate, those loans often require a much larger deposit. Read more about how to compare interest rates.
Our policy is to use the average of the standard variable interest rate of the four major banks. The loan products we use to benchmark are:
ANZ – Standard Variable Home Loan
Commonwealth Bank of Australia - Standard Variable Home Loan (without the wealth package)
National Australia Bank – Tailored Home Loan Variable Rate
Westpac – Rocket Repay Home Loan
We only change the rate when more than two of the four major banks decide to change theirs (up or down).

Remember, we encourage you to transition to another lender as soon as you are able to do so. There may be lots of good reasons for this. You might be able to negotiate a lower interest rate with your new lender, or you could have your new loan packaged together with other financial services products to get a better deal.

Timing of rate changes
A change in the interest rate is influenced by the Reserve Bank of Australia's cash rate, and the standard variable home loan rates of the four major banks.
Following any RBA announcement of a change to the official cash rate, Keystart reviews these banks for any announcements to their standard variable home loan rates so that we can determine a new average rate, if applicable.
In the event that one or more of the major banks move in isolation, Keystart will wait for a period of 30 days from the date of the first major bank change in order to allow for consideration of interest rate movement by the remaining major banks.
We'll only consider a change to the interest rate when a minimum of two of the major banks move. View our current interest rates.
We'll keep you updated
Once a change to Keystart's interest rate has been approved, we'll be in touch.
This post is general information only and does not take into account your objectives, financial situation or needs. You should consider whether the information is suitable for you and your personal circumstances. Keystart recommends that you seek your own independent financial advice prior to making any decisions about your financial needs. Any examples given in this post are provided for illustrative purposes.
Moving through the Guide
Find your financial feet with our Financial Wellbeing Guide to Interest Rates. We've compiled some useful tips and resources on interest rates and your home loan. Read the next steps below - or head back to the guide.
Looking for more? We're here to help.
Financial support

We're here to support you. Get in touch if you need us.

Financial support

Transitional lender

Ready to move away from Keystart? Here are some tips on what to consider.

Transitional lender

Repayment calculator

Find out how much your home loan repayments could be and how much you could save if you make extra repayments.

Repayment calculator