Budgeting
9 ideas to keep the kids busy this Summer
---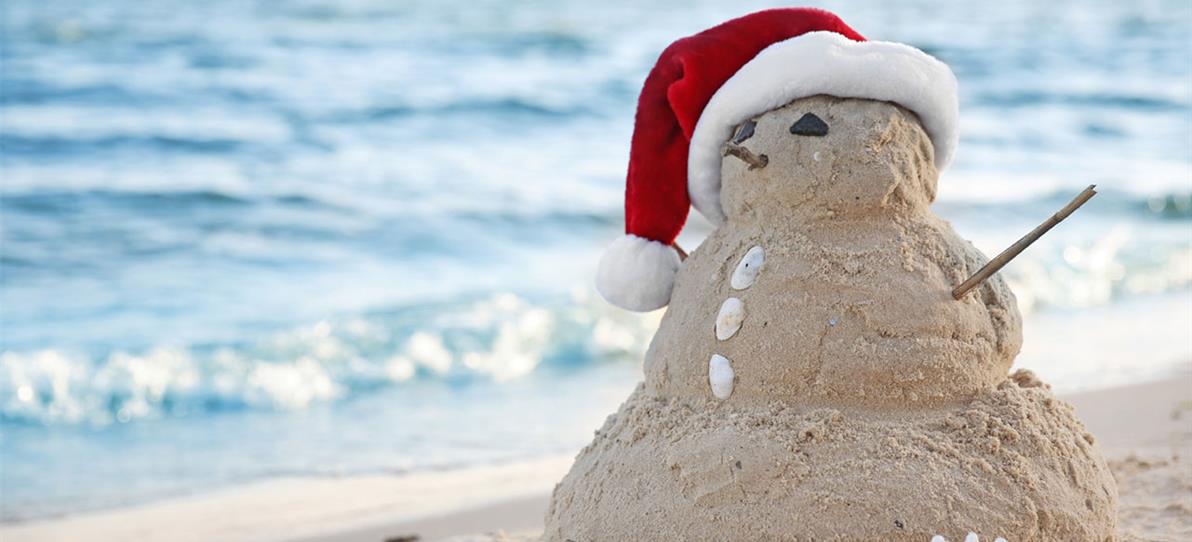 We're fast approaching the silly season, bringing the summer school holidays with it. As if Christmas wasn't enough to think about – we now need to think about how we can keep the kids active?!
Lucky for us, there's plenty to see and do without breaking the bank! Here are some of our top tips to keep your little ones happy and on the go, while keeping your costs low.
1. Bring your own
When you're out and about with your tribe of little creatures, a simple lunch stopover can easily escalate into an expensive meal. Although there are some great cheap (and healthy) food options out there that you should keep your eyes peeled for, it's much cheaper to bring your own. Don't forget that many hands make light work, so make cooking at home an activity before you head out.
2. Take the train
Not everything good is at your doorstep, or just around at the corner. Driving to your destination might seem like the best option, but it often can add up if you're planning a big day, with petrol and parking fees combining right under your nose. Gather up the gang and jump on public transport. For the kids that usually have to sit in the back, the big windows and new sights from train or bus are a welcome change, and can all be part of the adventure.
3. Fringe
Jam-packed full of fun and exciting things, Fringe Festival will run from 14 January – 15 February, and you'll discover something new every time you visit. Catch a show, be amazed by a magician or pop along to the free family-friendly shows. We hear the Fringe app is where it's at.
4. Free Dinosaur trail
Take the kids on a ROAR-some adventure and discover some dinosaurs in Fremantle these school holidays from 1 January – 2 February. The huge, life-like mechanical dinosaurs are sure to be a favourite activity for the kids. Grab your walking shoes and download the trail map for this fun and FREE event. There are also lots of fabulous prizes up for grabs!
Test the kids with a quiz while you treat yourselves to an ice-cream to finish off the fun-filled day.
For more information about the dinosaur trail, competition and all the other things to see and do in Fremantle these school holidays go to visitfremantle.com.
5. Do you want to build a Snowman?
Take a family outing to the beach for some fun in the sun and get the whole family involved. Build a Christmas (sand) snowman, read a book and splash in the sea. Don't forget to slip, slop, slap!
We love this great blog on Perth's best beaches for the kids.
6. Top up your fruit bowl
The kids will be sure to love a family day fruit-picking in some of Perth's beautiful landscapes. Prices will vary, so make sure you look into it before you get there. See Buggy Buddys pick of the best places here.
7. Playtime at Pia's Place!
Whiteman Park has opened a new playground that takes playtime to the next level! The inclusive space with accessible equipment allows ALL fun-lovers to explore and play together – there's something for everyone.
Pack a picnic or snap a BBQ and enjoy lunch while you play. We think the big kids will enjoy this just as much!
More information and downloadable parking map.
8. Explore and learn
Perth's new museum opens in November 2020! WA Museum Boola Bardip, located in the Perth Cultural Centre on Whadjuk Nyoongar land, Boola Bardip means 'many stories' in local Nyoongar language. You can discover the new galleries and exhibitions and give your kids the chance to be a Junior Curator.
9. See what's happening in Perth and your local area
With the weather on our side, take advantage of Perth's open and vibrant spaces – There's something for all age groups so that you can enjoy it too! Check out the Visit Perth website for some fantastic and free activities.
You can also reach out to your local council, shopping centre or library to see what local events you might not want to miss over the school break.
Stay cool, stay hydrated and stay safe!
Before heading out, check to see if events are still running as schedules are subject to change with the impact of COVID-19.
More ideas