Urban Connect Home Loan
Stay connected with the Urban Connect Home Loan from Keystart. Enjoy low deposit requirements and no lender's mortgage insurance. Learn more and apply today.
Start living your urban lifestyle sooner with our Urban Connect Home Loan.
Loan features:
Available for medium and high-density apartments, giving you more choice in where you live and what you can buy.
Deposit as low as 2%.
No lender's mortgage insurance.
Urban locations and close to rail transport hubs.
For singles, couples and families.
For owner-occupiers only, meaning you need to live in your home during the life of your Keystart loan, not rent it out. This loan product is not available for investors.
Funding for off-the-plan apartment deposits. Further details on the deposit funding will be released soon.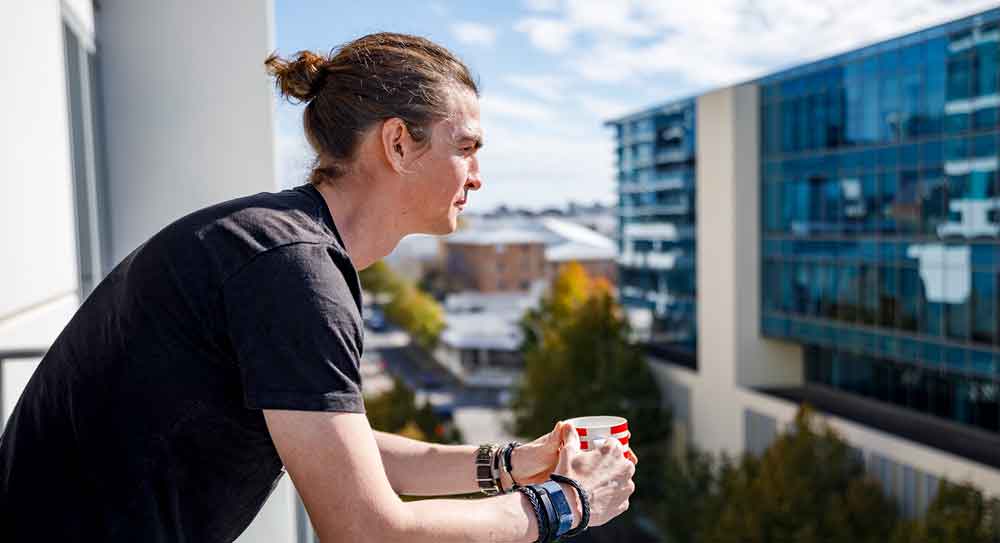 Urban lifestyle. Apartment living.
Urban Connect is only available for the purchase of an apartment.



Transport hubs and station precincts
Urban Connect Home Loan is available in suburbs close to selected rail transport hubs. Live close to public transport and enjoy an urban lifestyle, with a connection to your city within walking distance.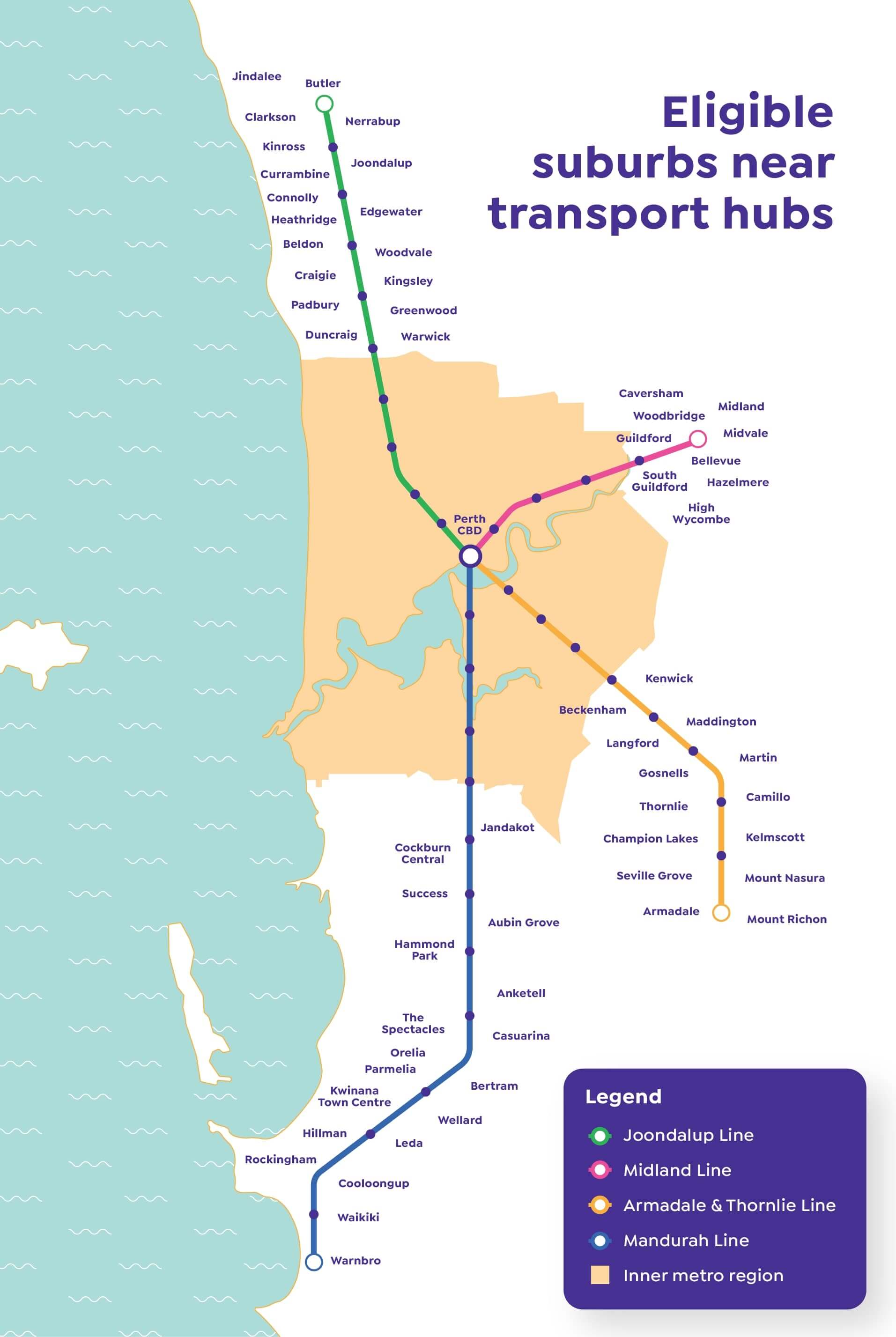 Want to live in the inner metro area?
Looking to stay central? There are a lot of great reasons to live in Perth's inner city. Access to great facilities and close to the city for work or play the choice is yours!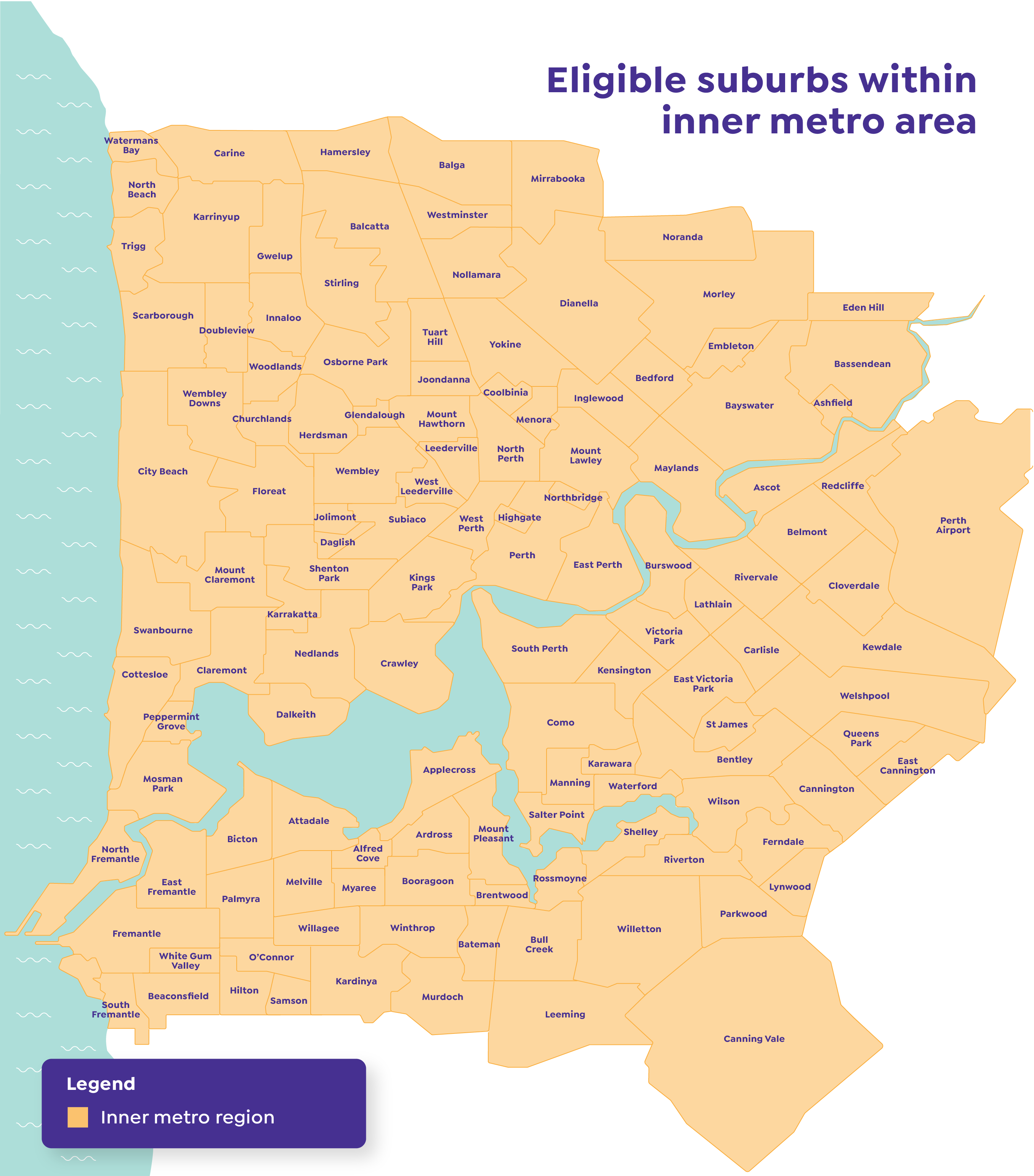 Rates and fees
For purchasing homes in the
Maximum purchase price of a home:
---
Loan repayment amounts
Loan repayment amounts shown are based on a simplified amortised schedule of repayments model. Actual loan repayments are subject to various internal and external factors including (but not limited to) changes in interest rates, fees and taxes. In particular, the model cannot predict future interest rates and therefore assumes the current variable rate for the remainder of the loan period.
Comparison rate
Warning: This comparison rate applies only to the example or examples given. Different amounts and terms will result in different comparison rates. Costs such as redraw fees or early repayment fees, and cost savings such as fee waivers, are not included in the comparison rate but may influence the cost of the loan.
Deposit required
Your deposit will be the higher of 2% or $2,000. The deposit required shown here may vary dependent on location and purchase price.
Purpose of the home loan
Not all loan products allow you to build a home.
Borrowing amount
This amount is provided for illustrative purposes only. The amount you may be eligible to borrow will be based on a full application. All applications for loans are subject to Keystart's standard credit policies and loan approval criteria, and depend on the particular circumstances and credit attributes of each applicant. Actual loan amounts approved may therefore be different to the results presented.
Income limits
Just me
(maximum income)
Two of us
(maximum income)
Family
(maximum income)
Five simple steps to home ownership
Getting your own home is an exciting time and will take you on quite a journey.
Get in touch

Find out if you qualify (we call this pre-qualification) in 5 minutes. The Urban Connect Home Loan is a little different, so you'll need to give us a call on 1300 578 278 to check your eligibility.

If you're eligible and choose to start an application with us, it will take approximately 25-30 minutes.

Conditional approval

Now find out how much you can borrow - so you'll know how much you can afford before you put in an offer.

Formal loan approval

So, you've made an offer on a property. Exciting times! To move to formal approval you'll need to meet any outstanding conditional approval conditions. Then we'll send you documents to sign.

Settlement

Keystart's settlement agent will liaise with your settlement agent to organise settlement.

Once settlement has occurred you can move into your new home!

Manage your loan

We aim to support you through your home loan journey. The application process is just the beginning. Now you will begin to manage your home loan.
Get started!
Enter your details below to find out if you may be eligible for the Urban Connect Home Loan. One of our home loan specialists will be in touch to do an assessment over the phone with you.
You can also give us a call on 1300 578 278 to find out more.
You can view all our loan products here.
Previous slide
Next slide
We'd recommend contacting Keystart to get your dream started. Any question we had was answered and we felt during the entire process they had our backs. Any hurdles Keystart were happy to help us.

Scott H
Keystart customer

Keystart customer assistance is by far the best around. Not only are they easy to deal with but they're also very helpful in recommending solutions to any issues that arise.

Jaracz
Keystart customer