Your home
Embrace the change. Renovate your home.
---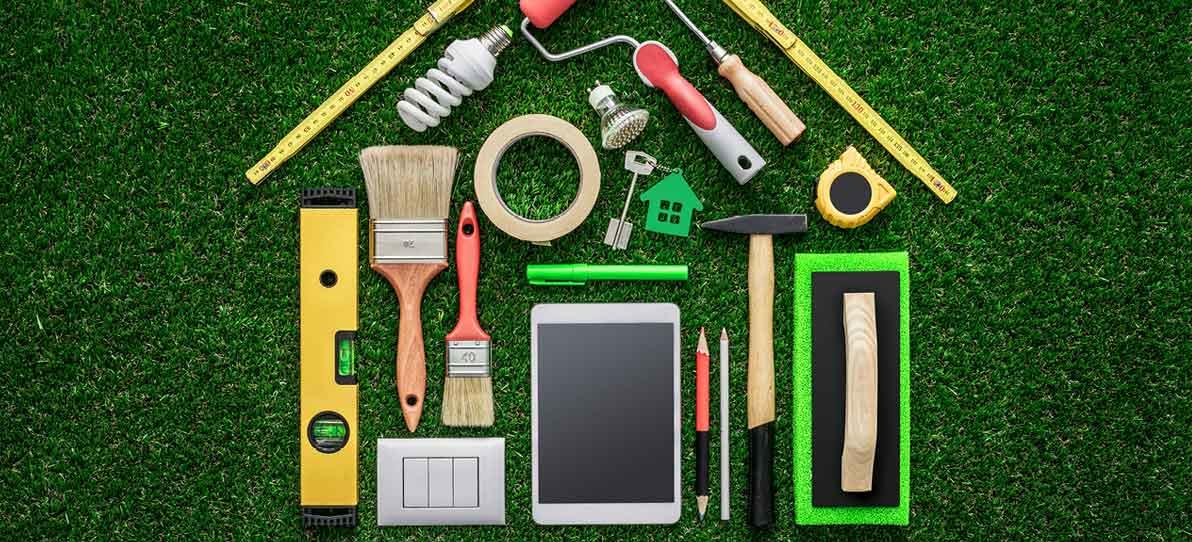 There are two types of people in this world. The type that love the challenge of renovating their home and the type that couldn't think of anything worse. Whichever category you fall into, throwing on a painting shirt or calling someone in to do it is definitely something you should consider.
According to Roy Morgan Research, almost 62% of Australian home owners did a renovation of some kind last year. For many, the reason is simply cosmetic, but others see the financial benefits of tweaking and changing their home. From increasing the value of your property to decreasing your bills, renovations are an investment.
Property price bump
A well-manicured home with all the bells and whistles should help get a higher price when you sell. But you don't need to throw your life savings at a top of the line bathroom or kitchen to see these results. Keeping up with the trends, or just keeping it simple and timeless is sure to bump your property price up.
Many experts say you get best bang for your buck by focussing on your kitchen and bathrooms. While this may be true, these are often the most expensive rooms to tackle given you will probably need a tradie to do the heavy lifting. Instead, the front of your house can be a great place to start.
Another option could be painting the walls. The right combination of colours and wall choice can bring a room to life, make it feel bigger and set the mood for the entire home. If you're feeling artistic, you can do it yourself and save a fair chunk of money. Or get the pros in and sit back, the choice is yours.
Turning down your bills
If you're not thinking of selling and increasing the value of your property isn't your top priority, maybe decreasing your bills is more appealing. There's a double doored fridge full of helpful tips for lowering your energy and water consumption here. They include quick and easy ideas like swapping your old globes for the energy efficient variety, or more expensive choices like investing in 5-star rated appliances around the house. If your family drains the pipes and fuels your water bill, renovating your garden with native plants or switching out old school shower heads with water wise ones can save you a pretty penny. Remember that not all renovations have to be obvious to your friends that come around for dinner. Sometimes behind the scenes changes are the most important.
Make space
If you've ever shuffled a couch from one side of the room to the other and felt the overwhelming joy of your new-found space, you'll understand this tip. Rearranging or refurnishing a room, just like a coat of paint, can reinvigorate an area. The ultra-space saving world that we live in has resulted in some incredibly useful pieces of furniture, designed to give you more square metres in your home. So, shop around to make sure your space saving abilities match your cost saving prowess.
Investing in a renovation might seem like an expensive way of intensifying stress, but the payoff is worth it. Instead of shopping around for a new home, you have the opportunity to reinvent the space you live in, for a fraction of the cost.
The key to a successful renovation is setting out a plan and having a clear idea of what you want the end result to look like.