Tips and how-tos
Day trip ideas in WA
---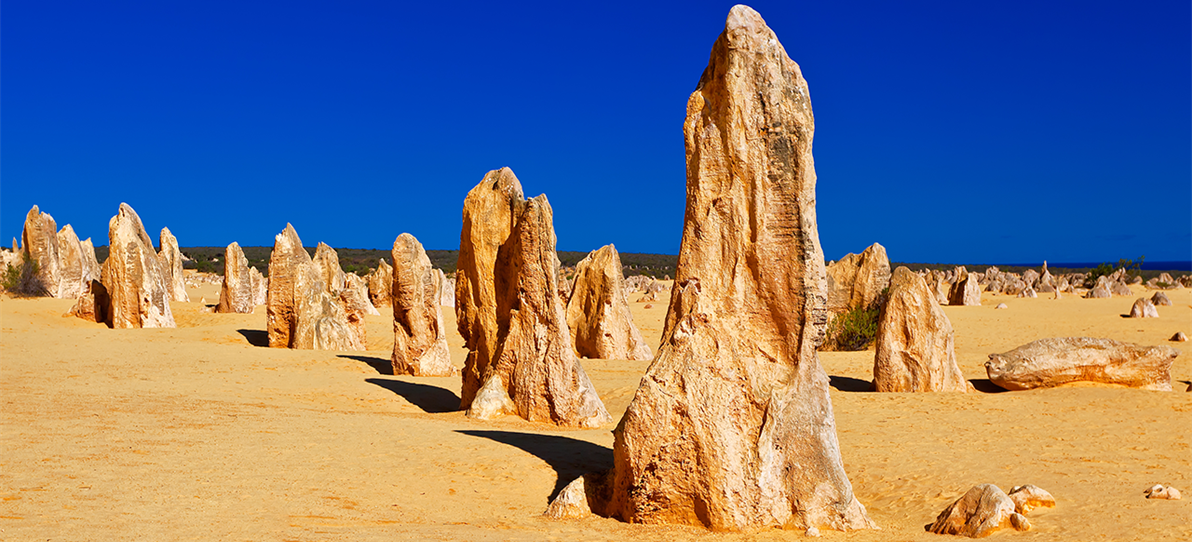 Now that summer is around the corner again it's the perfect time to start planning fun day trips away. We're incredibly lucky in Western Australia that we have so many picturesque and action-packed activities on our doorstep. We've put together a few ideas for you - all you need to do is pack a picnic and head out for the day!
Serpentine National Park
Approximately one hours drive south of Perth City, this WA favourite is a hot spot on sunny days! This national park has stunning grounds to explore and is great for a hike, but is renowned for its amazing swimming holes which are hard to beat on hot summer's day.
For more information, try: https://www.serpentinepark.com.au/things-to-do-serpentine/
Cervantes and the Pinnacles
Less than a few hour's drive north of Perth City, Cervantes is the beginning of WA's coral coastal region and gateway to the unique and otherworldly Pinnacles Desert. Explore the beautiful seaside town and take a trip to the Nambung National Park, which from late winter to early spring is blooming with stunning wildflowers and wildlife. Your trip to this region would be nothing without a visit to one of Australia's most spectacular landscapes, the Pinnacles feature thousands of natural limestone spires up to 12m tall.
For more information, try: https://www.westernaustralia.com/en/Destination/Cervantes/56b266c62cbcbe7073ae0796
Yanchep

In less than an hours' drive from Perth City, you can have a day full of fun in this northern outer coastal suburb and take your pick from walking trails, wildlife spotting, golf and lunch in prime picnic spots. You can even take a dip at the beautiful Yanchep Lagoon, experience Aboriginal culture or get adventurous and explore the Crystal Caves.
For more information, try: https://www.experienceperth.com/destination/yanchep
Penguin Island
In the opposite direction, a less than hours' drive south and short five-minute ferry ride will land you in the home of a colony of more than 1,000 penguins, along with seals, dolphins and other marine life.
You can adventure and explore the Island in many ways, including swimming, snorkelling, relaxing in the natural spa or sunbaking onshore, kayaking, kiteboarding, swimming with dolphins, cruising around the island to spot the marine life, or watching the penguin feeding
There is so much to do here – you'll want to go more than once!
For more information, try: https://www.penguinisland.com.au/
New Norcia
For something different, drive 1.5 hours inland, north to the only Monastic town in Australia, where Monks still live, work and pray. Explore the magnificent architecture and serene bushlands or be fascinated by the local museum and art gallery. The town prides itself on warm monastic hospitality, so why not treat yourself the delectable food and wine while you're there.
For more information, try: https://www.newnorcia.wa.edu.au/
Lake Clifton
An experience not to be missed, take a 1.5 hours' drive south of Perth City to one of the few places in the world with the oldest, living organisms: Thrombolites. Tiny micro-organisms that are believed to resemble the earliest forms of life on Earth. Stroll up the lovely boardwalk above these rock-like creatures. You can enjoy the walking trail and experience the scenery or make the most of your location and pop into nearby Mandurah or drive on to Bunbury for an all-out day trip.
For more information, try: https://www.westernaustralia.com/en/Attraction/Lake_Clifton_Thrombolites/56b2671b2cbcbe7073ae0f3b
Araluen Botanic Park
For some serenity, drive less than one hour from Perth City and get back to nature in Perth Hills oldest, extraordinary botanic garden complete with exotic and native plants, heritage buildings and history. Time it well and you can enjoy one of the renowned annual festivals or activities, such as the Tulip Festival, Chilli Festival or Easter themed Scavenger Hunt.
For more information, try:
https://araluenbotanicpark.com.au/
Swan Valley
Just a short, scenic 30 minute drive from Perth City, you can indulge in the WA's oldest growing wine region, where you are spoiled for choice with wineries, breweries, cafes and restaurants that the whole family can enjoy - with plenty of space for the kids to run around while mum and dad can relax with a picnic and cold one. You can explore the region by bus, boat cruise, bus tour or a more nature-inspired route by one of the walking or wildflower trails to discover the surrounding bushland. The region is vast and an opportunity for so many visits, including Whiteman Park and Guildford.
For more information, try: https://www.swanvalley.com.au/See-and-Do
You might like to do your research ahead of the day for road safety and location updates (like closures) before you plan your trip. How ever you spend your day, enjoy the adventure of spending just another day in WA.