Budgeting
How to shop your own wardrobe
---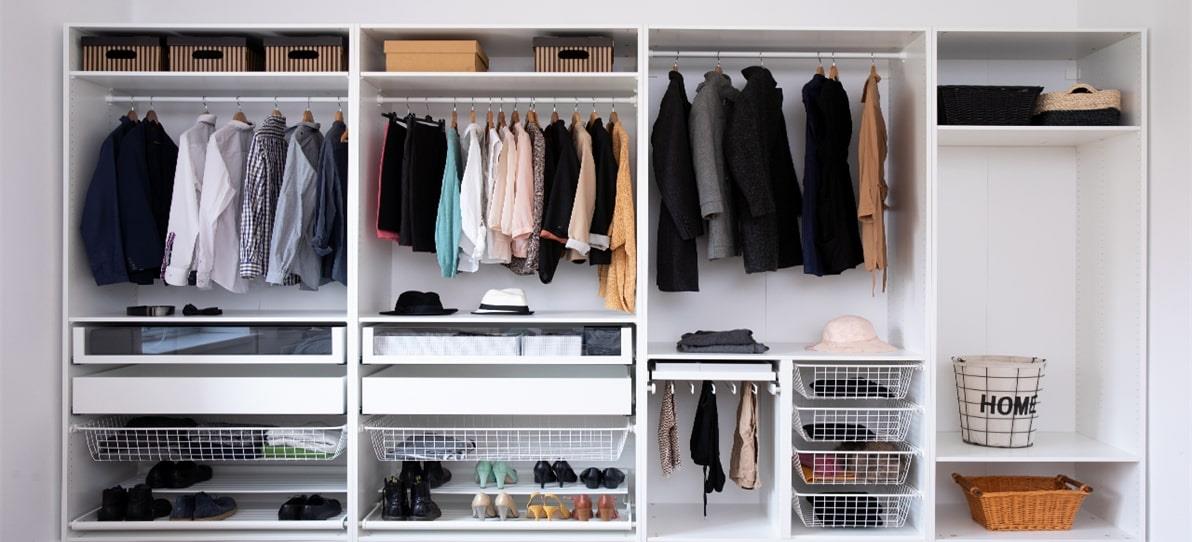 Feel like you have a wardrobe full of clothes but nothing to wear? It is said that most people wear 20% of our wardrobe, 80% of the time. If you live the internal battle between wanting to spend on new items for your wardrobe and wanting to get ahead of your bills – you're not alone! According to ABC's War on Waste, the average Australian spends $2,000 a year on their wardrobe.
Your favourite stores and brands are probably gearing up for the upcoming season and your inbox could be flooded with the newest arrivals – but maybe you can resist temptation and start the season by shopping from your own wardrobe? Here are five tips you can easily do at home.
Start by finding some inspiration
Pinterest is a great free tool to start your own personal style mood board. Search for images based on people's style you like or by searching things like 'black jeans style'' and let Pinterest do the finding for you.
Decide what your wardrobe staples are
If you have some great basics - you'll get more variety out of your clothing.
Prepare to de-clutter your wardrobe
Sometimes we forget what's in our wardrobe because it made it to the bottom of the pile. Go through your wardrobe from tops to bottoms and create three piles:
The "Love it" Pile
It's a keeper, and there's no doubt about it


Maybe
You love it, but something's missing. Maybe it can be repaired? Maybe you need to know how to wear it – google 'ways to wear' and find some inspiration to reignite your love.


Toss it
This is for the things that you just won't wear anymore. It could be the wrong fit, or the quality is gone. Consider whether you should donate it or toss it.

Look for those items you haven't worn for ages and hang or fold them with the clothes that you wear often and challenge yourself to wear them a different way. You can achieve this with a different colour, by styling it differently (like tucking it in or rolling it up), by wearing it with a different piece (like a jacket) or by using different shoes or accessories to change the outfit. You'll be surprised at the difference this can make.
Dare to try the 30 wears challenge? The#30wearschallenge is about wearing a piece of clothing at least 30 times. It's a great way to make you think outside of the box when styling your outfits.

Is it worth holding onto something that you've not worn for years? Probably not - it can create clutter and overwhelm in your wardrobe and can make you feel like you have 'nothing to wear' (when you really do).
Split your wardrobe into seasons
This will make finding outfits less frustrating when you can only see clothes you will actually wear. Separate your winter items from your summer, store them out of sight and then when the seasons roll around – you can swap them in and out. It's a great way to feel like you've got new clothes all over again because chances are – you forgot you even had them.
Know your 'trans-seasonal' pieces that work for both sides of the year and keep them all the way through – these will usually be your wardrobe staples that go with everything and can be layered or worn alone.
Rearrange your wardrobe so that it's easy to work through.
You can't wear what you can't see so make it easy for yourself to reach out for something. Some good ways to do this is to categorise by colour or style type. According to the Social Science Research Network, 65% of us are visual learners, so we process information better, based on what we can see.
Remember, one size does not fit all. So don't feel like you have to follow someone else's rules – do what looks and feels right for you and maybe save some dollars.