Blogs
Keeping cosy this winter
---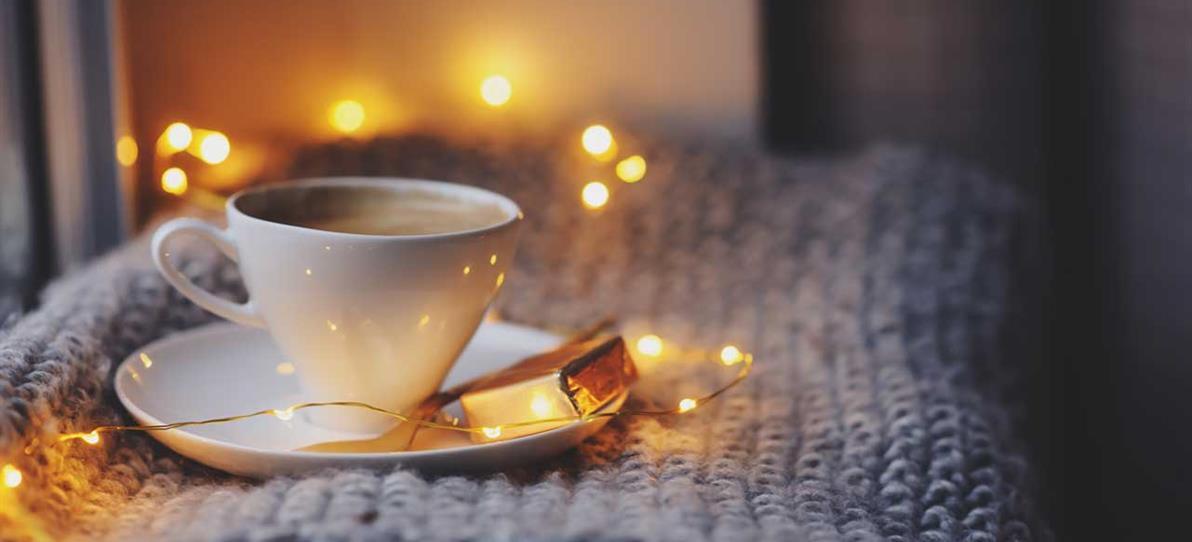 Have you heard of hygge? It's that's the Danish word for cosiness and a feeling of contentment and can easily be translated to life during the winter months in WA. Here are some tips to set you up for a well-lived winter.
Here are ten basic principles to keeping it cosy
Eat well – its natural in winter that we all crave food that will provide comfort. Take the time to make some delicious winter warmers – see below!
Buy some candles – candles are an inexpensive way to add mood lighting, ambience and warmth to any room. You can buy them from major retailers in a variety of colours and scents. And it can help save on your electricity bill!
Get a throw rug – besides keeping you warm, a rug can add texture and warmth to any room.
Invite people over - have friends around for a pot luck dinner. Everyone brings a dish of their choice and you all share a meal and try something new. Win-win.
Read a book – make your favourite hot drink, grab that rug and snuggle up on the sofa or your favourite chair with a great book.
Play games – it's fun, low cost and can be enjoyed by yourself or with a group of friends and family. Here are some ideas to get you started Monte Carlo, UNO, Connect 4, Memory, Cluedo and Monopoly.
Put the kettle on – the Danish love drinking tea and hot chocolate made with real chocolate. Decadent, easy and cheap to make.
Bring the outside in to beat the winter blues – gather some willowy branches and a collection of leaves and berries. Lovely reminders of the season that can cheaply decorate your home.
Cosy knits – think woolly socks, thick warm jumpers and blankets. Visit an opp shop – they offer an abundance of woollen products that can be bought cheaply.
Surround yourself with things that make you happy. Take pleasure in the sheer simplicity of your home and surroundings.
Winter warmers in the kitchen!
Winter can mean plenty of time inside and time in the kitchen! Here are some tips and ideas for making the most of your budget for food.
You can get more value from your grocery budget by focusing on foods that are high in nutrients like beans, legumes, whole grains and vegetables. If you also focus on seasonal produce and couple this with some carbohydrates and starch you can produce a meal for very little money.
Soups
Soups are winter. They are warming, provide comfort and are full of nutrients. Pumpkin, potatoes, leek, pea and ham, chicken, French onion or cauliflower…the list is endless! Soups are easy to make and can be made in advance and are easy to freeze in portions.
Taste website's best ever soups
Slow cookers
A Slow cooker, also known as a crock pot, can be a large pot in the oven or the kitchen appliance available from major retailers. It offers a convenient way to cook meals while you're out, retaining the nutrients in meats and vegetables. Slow cooking has an intensity of flavours due to the slow nature of the cooking process. It's also a great way to cook cheaper cuts of meat.
Women's Weekly's ultimate slow cooker guide
Deserts
Sweet treats can be decadent and warming on a cold winter night. Self-saucing chocolate pudding, apple crumble and custard are always a hit.
Taste's winter dessert recipes

Enjoy.