News and announcements
Keystart property price limit rise gives Western Australians' more choice in affordable homes
---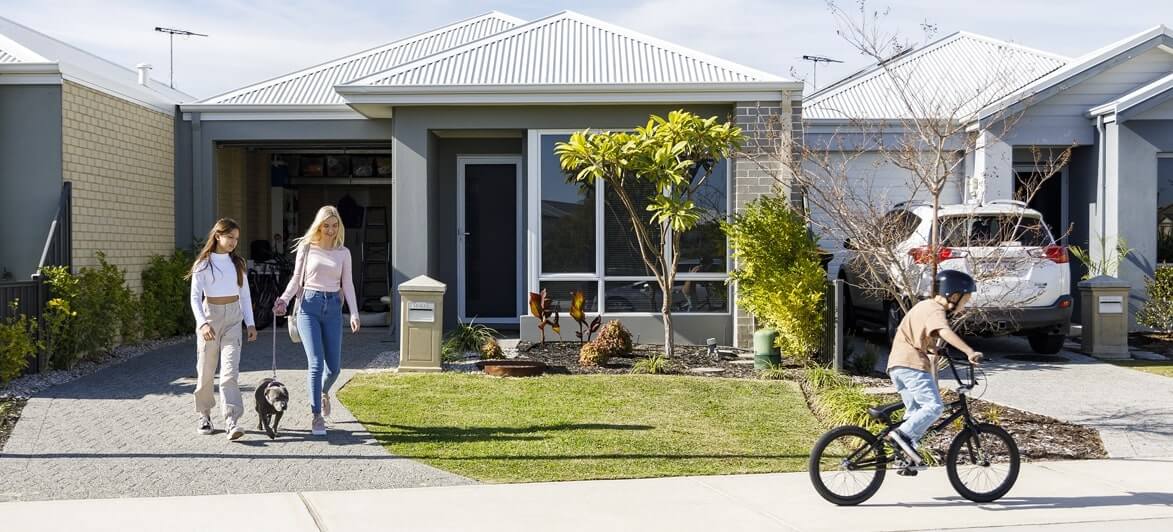 Western Australians considering buying or building a home with the support of transitional lender, Keystart, will have a greater choice in properties after the State Government revealed increased property price limits for borrowers.
The State Government has announced Keystart, which offers home loans with deposits as low as 2%, will now provide finance for established or new homes across WA worth up to $560,000. Previously the property price limit was $480,000 for customers purchasing properties in the Perth metropolitan area and $500,000 for regional areas.
Keystart Chief Executive Officer Paul Graham said the rise reflects the increase in the cost of housing in WA and ensures Keystart customers retain choice of affordable home and new build options when looking to purchase a property.
"The cost of building or buying a home has risen over the last two years, which is reflected in the current median house price for Perth of nearly $560,000. This announcement will help ensure Western Australians can continue to get their foot on the property ladder by accessing Keystart's low deposit home loans," Mr Graham said.
The new price limits come after a number of positive initiatives were announced in the 2022-2023 State Budget, including permanently increasing income limits for Keystart customers and the launch of the Urban Connect Home Loan targeted at medium and high-density apartments.
Keystart property price and income limits
"The great Australian dream of owning a home should remain accessible for as many people as possible. Today's announcement ensures our customers retain that choice in their home ownership journey," Mr Graham added.
As a low-deposit lender, Keystart lowers the barriers to home ownership. Keystart is unique in the home loan market as its loans have lower entry costs, with deposits as low as 2%, and no lender's mortgage insurance. As a transitional lender, Keystart encourages customers to move to other lenders when they build equity in their home.
Property price limits on home loans for properties in the Kimberley and Pilbara regions will remain at $650,000 and $750,000 respectively.
The new property price limit will be effective from Monday 12 December 2022.
Read more about our first Urban Connect Home Loan customer.
Media contact
Keryn McKinnon
0484 777 007
keryn@huntercomms.com.au