News and announcements
Keystart team donates $7,700 to domestic violence service
---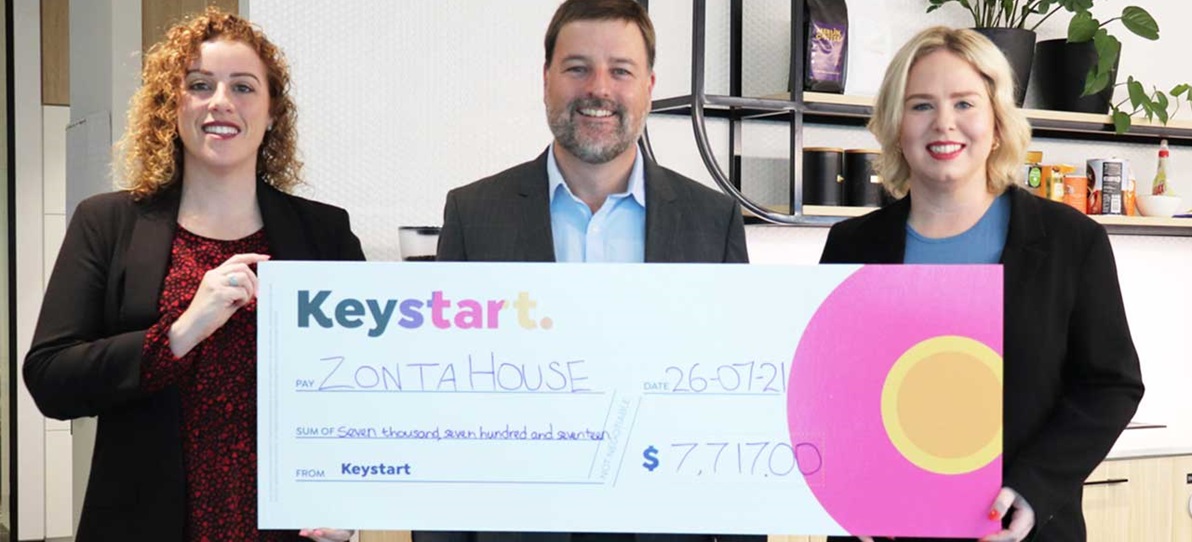 This week Keystart had the honour of donating just over $7,700 to Zonta House Refuge Association, a small not for profit specialist domestic violence service that provides accommodation, education, essential relief, and support to women who have experienced, or are at risk of experiencing, family and domestic violence.
Our staff raised $3,858.50 through our casual dress fundraiser for the financial year 2020/2021. This was matched by Keystart to bring the total donation to $7,717. In addition to the financial donation, over the course of the year Keystart staff members volunteered at one of the refuge's locations for a day of gardening and clean up.
Keystart CEO Paul Graham said he is very proud to present this donation to this essential service in our community to support women and their families who cannot remain in their homes.
"At Keystart we are passionate about making affordable home ownership a reality for more Western Australians, but we also recognise the importance of supporting those in our community who face uncertainty and instability at home," said Mr Graham.
Zonta House CEO Kelda Oppermann said this is a wonderful start to the new financial year.
"We appreciate each and every team member at Keystart, for the organisation to match their contributions is phenomenal. This donation will enable the continuation of many of our unfunded programs to help even more women in our community," said Mrs Oppermann.
Visit the Zonta House website to learn more about their services and how to get involved.