Budgeting
Let's do Christmas differently this year
---

For many people this year has been hard. COVID-19 has presented many challenges and affected everyone in different ways and for many of us, its affected income and work. One thing is for certain though, Christmas will still take place on 25 December and it's always a good idea to plan financially for what can be an expensive time of year.
Managing expectations
The holiday season really kicks off in December and runs through January, with more gathering and events in our beautiful WA summer. If you have kids you also need to consider the school holidays. Make a plan for your Christmas and summer holidays - and what you might do differently.
Now would be a good time to start to manage everyone's expectations for what may be a different kind of summer.

1. Reimagine Christmas and the holidays
Since March the whole country has been encouraged to change their view of 'normal' and think about daily habits but also spending habits.
This is a great opportunity to consider what Christmas means to you and how you want to celebrate it.
Perhaps we can take this moment to rethink our spending and expectations for Christmas. This might be the year to have that talk with your extended family about dropping the gift-giving for adults and reducing your spend on the big day with a simple Christmas breakfast rather than lunch with all the trimmings.
These may be tough conversations but might help everyone relax and enjoy a simpler, but still special, time together.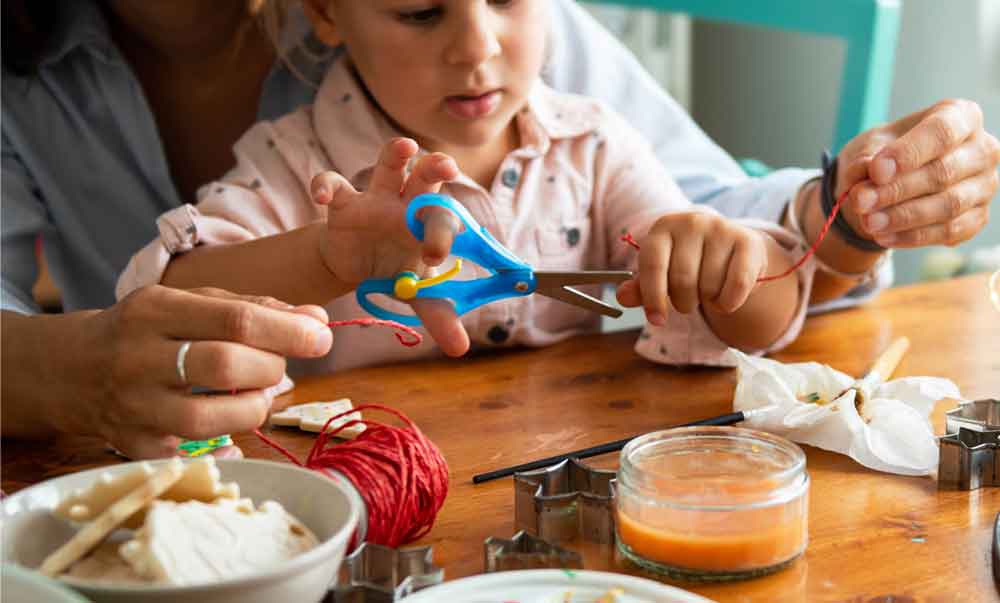 Maybe you could introduce new customs that celebrate the moment in different ways. WIth possible restrictions on how we gather – perhaps a care package of home-baked goodies would be a nice touch instead of a street party or friends get-together.
2. Prepare a budget to reduce Christmas stress
Christmas is generally about socialising with friends and families. For many people that means eating, drinking and giving gifts and all of those things can be a costly exercise. Given the stressful year we've been through, take a moment to prepare a budget that works for you - and doesn't add more stress!
Review what you usually spend and where you might like to scale down your spending. Do you need to buy your cousin a Christmas gift? Maybe the office could drop the Kris Kringle? Can you reduce your spending on gifts this year?
The first step is to think through what you would usually spend around Christmas – and over the December and January holiday season. Be honest with yourself or you won't get a true picture. Once you have that down, go through the budget again and consider if there is anything you can cut back on.
We've created a Christmas Calculator to help you get started.
When doing your budget consider:
Food – think about the actual day but also all those events leading up to Christmas and New Years Eve – drinks with friends, the once a year catch up with old friends and so. List them all.
Gifts – list out everyone you need to buy for and allocate a budget for each person. Make sure to include a buffer of 10% so that you have some money left over for those last-minute gifts.
Holiday meals and treats
Christmas cards – cards and postage - and gift wrapping paper
Holiday travel (even if it's just within WA!)
Christmas décor
Putting money aside each week or each pay can help you to manage the costs of the holiday season and you won't need to pop it on the credit card. If you don't have the willpower to do this, then consider opening a bank account and set up a direct debit from an account.
Shop till it drops!
This is true for any time of the year but is especially helpful at Christmas time:
Start early to avoid last-minute panic buys!
Leave your credit card at home and shop with cash.
Don't give in to the temptation to buy for yourself.
Stick to your shopping list.
Do your research online and save time and money on shopping.
Ideas for when money is tight
Need to generate funds or re-think your budget?
Side hustle – many people have skills outside their main skillset and take on jobs or projects via apps like Airtasker the app allows you to post and also apply for short term gigs like waitressing, moving furniture, writing CVs, cleaning and so on.
Cut spending. Take an honest look at your spending. Maybe you could give up subscription TV, eat out less or find other ways to free up extra cash and save more money.
Make DIY gifts. Pinterest is full of ideas on how to make meaningful, inexpensive Christmas gifts. You can bake cookies, make handmade ornaments and Christmas décor on a budget, and find dozens of different ways to show your love without going into debt. (That's the last thing a true friend would want for you anyway.)
Give your time. Christmas gifts don't have to be objects. You can give your time to the people you love. Consider making gift certificates for a night of free childcare, pet sitting, or anything that might appeal to your loved ones.

3. Making time for gratitude
All over the media and socials in 2020, the buzz word is gratitude. Gratitude is the practice of being grateful for what you have and receive – not for what you want. That means appreciating that there is goodness in your life – whether that's the sunshine, the taste of an orange or the remembering a positive thought from your past.
Create a Christmas gratitude journal or gratitude wall with index cards - with a new entry each December day leading up to Christmas. Perhaps each member of your family can jot down something they are thankful for, each day.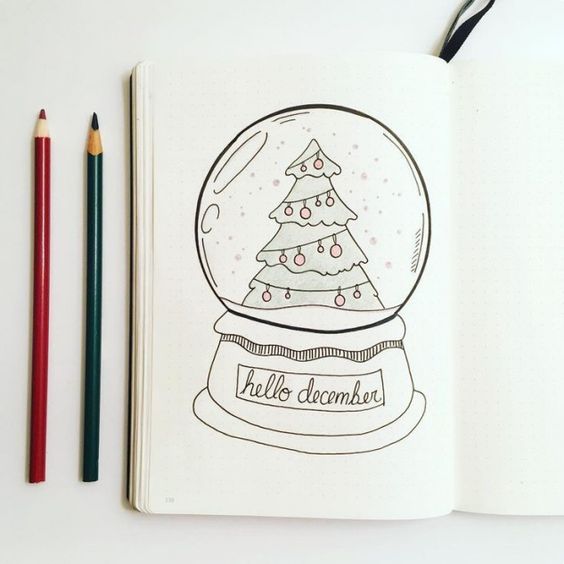 (Image:https://www.pinterest.com.au/pin/117164027793472394/)
Psychologists believe that appreciating all of these small things can add up to people being overall happier in their daily life. It may sound silly but a little bit of gratitude can go a long way and help people get through tough times.
Good luck!