Your home
Moving home? We've got you covered
---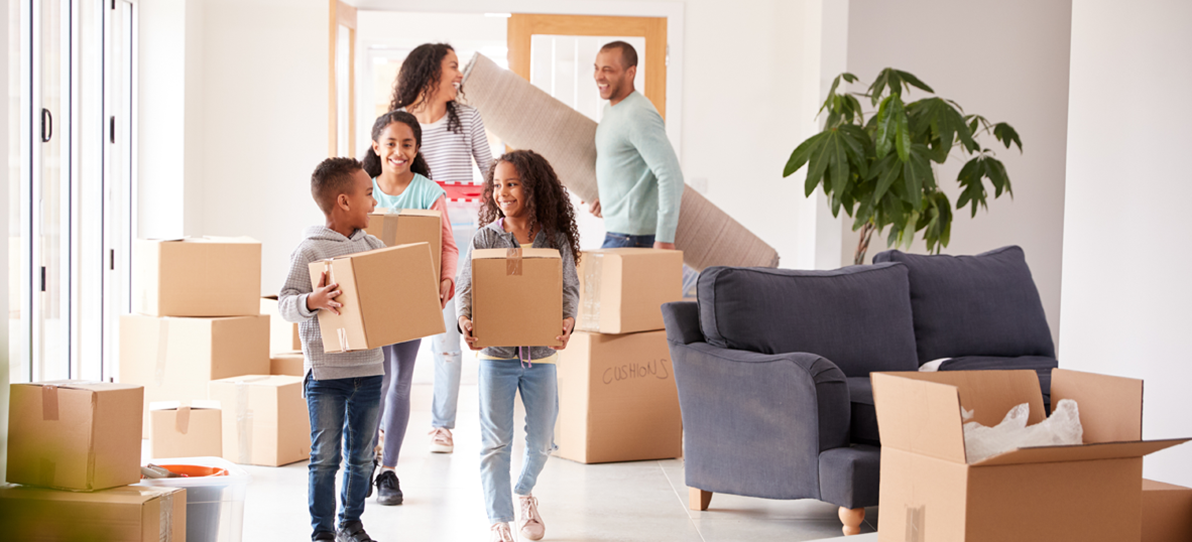 Whether you're moving out of home for the first time, moving into a new rental or your first home, we know it's a stressful time! With so much to remember and organise we've created a few tips and a checklist to make the experience a little easier for you.
Give yourself time
Once you have made the decision to move, try to give yourself four to six weeks to get everything organised. We know this isn't always possible, but the longer you give yourself, the easier it is to organise all the moving parts.
Do you need a mover?
Not every house move will require a mover. For instance, if you're moving out of your family home for the first time, it's likely you won't be taking many large items such as furniture. If you don't have much to move, see if you can recruit some friends and family to help you with the move, or hire a van for the day if you're confident to drive one.
In the case that a mover is required, shop around to find the best deal that suits your timeframe.
The perfect opportunity to declutter
If you're like us, decluttering your home is an item on your to-do list that never seems to get crossed off. Moving home gives you the perfect opportunity to donate or sell any unwanted clothes, furniture and any other items you have collected over the years. Starting life in your new home will feel a lot easier when it's clutter free!
Collect boxes
If you have enough time before the move, keep an eye out for boxes you can use for packing. A good place to look is your workplace or even asking your local shop or supermarket if they have any spare. It will reduce the cost of having to buy some just for the move and it's more sustainable too.
Don't forget to disconnect and connect utilities
The last thing you want is to end up paying bills for a house you no longer live in. Remember to ring your gas, electricity, internet and garbage disposal companies to disconnect your current home and set up in your new home to ensure an easy transition.
Unpacking should be top of your to do list
It can be hard to have the energy to start unpacking straight away when you move to your new home, but you'll thank yourself in the long run. Don't think about it - just do it! Getting this job out of the way means you are closer to feeling relaxed and at home in your new property.
Make a checklist and check it twice!
There is so much to remember when moving house, get organised and make a checklist so you can tick jobs off as they are completed.
Download our moving home checklist to help get you started. Good luck!