Buying a home
Overcoming hurdles to live the country dream
---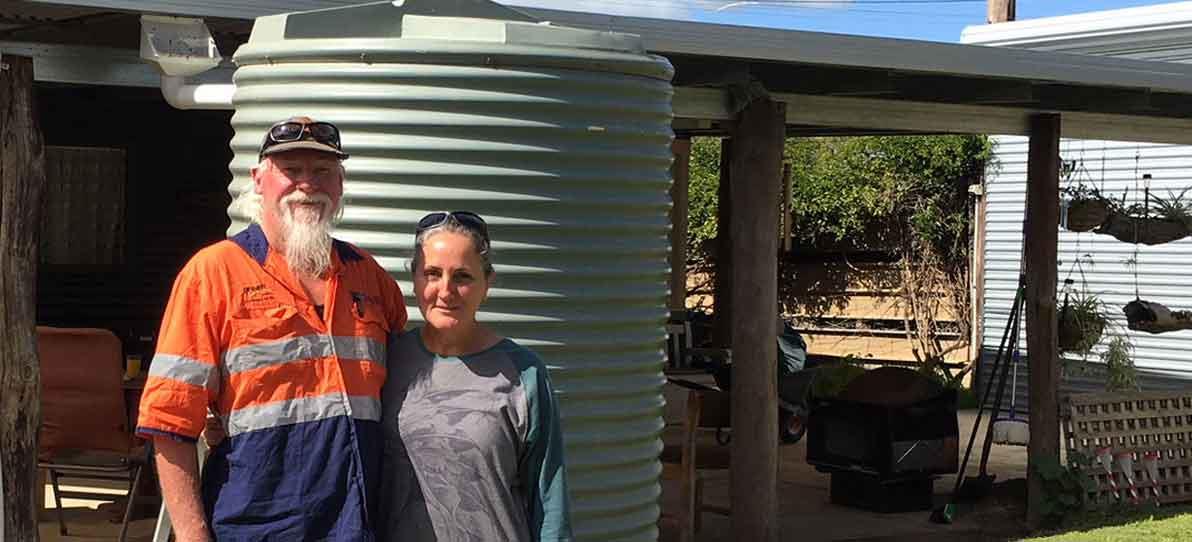 Steve and Wendy Hill had to work hard to achieve their dream of owning their own home in the country. The couple had their hearts set on living in Mingenew, a small town in the MidWest, located approximately one hour south of Geraldton and three and a half hours north of Perth.
"We had approached all of the big banks and were denied every time as I was self-employed and my wife was working in a permanent casual role. The other big problem for the banks was the location, we wanted to build a rural property in Mingenew," Steve explains.
"After being rejected by all of the banks we were feeling pretty low and seemed to have no way out of a really bad situation stuck in a run-down rental farm property. From the first phone call with Tony at Keystart Country Home Loans, we realised there was an option we had not heard about."
"Tony immediately set our minds at ease and gave us hope at last that we might be able to proceed."
Not long into the process, the Hills changed their minds from building on a block they owned to buying an established home.
"It was no problem as Tony handled everything for us. He came out to the farm we were renting on several occasions and nothing was too much to ask of him."
"Owning our own home and moving to Mingenew has been the greatest start to a new life ever. The town and surrounds are friendly and relaxing and has everything we need."
Rural options
Keystart Country Home Loans offers a range of housing and home improvement options tailored to meet the needs of the farming community. With a Keystart Rural Home Loan, farmers and rural employers can consider:
purchasing an established home;
constructing a new or kit home with a registered builder or as an owner builder; or
placing a new or second hand transportable home on land (subject to shire approval).
Keystart has assisted hundreds of borrowers throughout rural Western Australia. Get in touch to discuss your housing needs.
Keystart Country Home Loans acting on behalf of the Country Housing Authority. All applications are subject to the Country Housing Authority credit approval criteria. Properties situated in the Perth metropolitan area and major Western Australian regional centres, including their urban sprawl (as specified in the Country Housing Authority credit approval criteria), are not eligible for Country Housing Authority finance.
Keystart Loans Ltd (ABN: 27 009 427 034) | Australian Credit Licence: 381437 | as agents for the Country Housing Authority (ABN: 76 667 185 896)