Budgeting
Ten home maintenance tips to keep you busy during social distancing
---

During this time of stay at home and social distancing, we are spending a lot more time in our own homes. You may have already started sorting out that linen cupboard or the kids' wardrobes but how about your house? Have you got some ideas for work that you could do on your home? Here are ten tasks that make a big impact on your home.
1. Clean out your gutters
Winter is coming… but WA's mild autumn weather is perfect for clearing out your gutters – ideally before a winter deluge. If it's safe to do so, clearing the debris out of your gutters can make a massive impact on the runoff water. Clearing gutters and drainpipes prevents water damage to eaves and roofs. Damage to these areas can be extensive…. and expensive.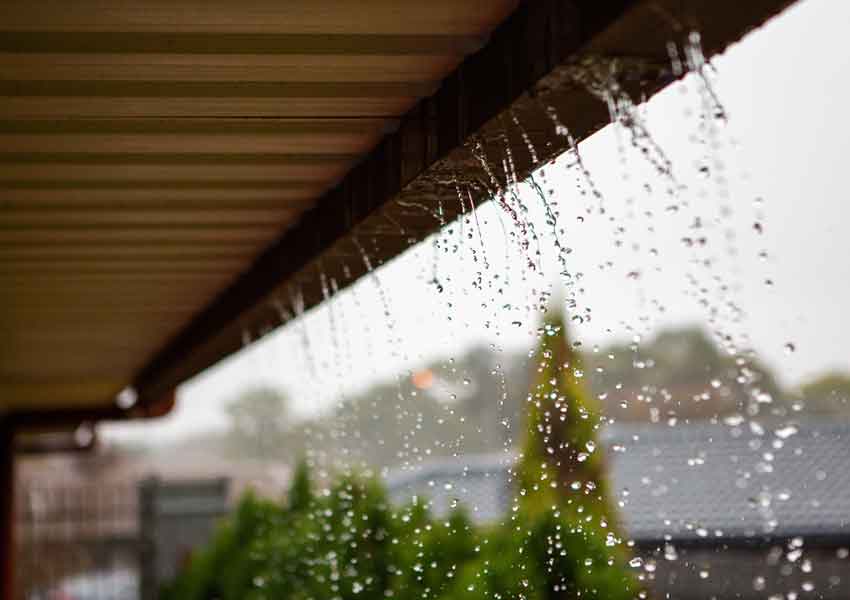 2. Garden spruce up
This is one for the whole family. What can start out as a tiring, tedious job is so rewarding when you can enjoy your outdoor space without weeds.
Take a look at any trees on your property. Do you need to prune any back for the winter? Any branches overhanging your gutters?
While you're outside – turn off your reticulation. The official turn off date is 1 June each year, but if we start getting some rain – maybe you can turn off your retic earlier and cut your water bills.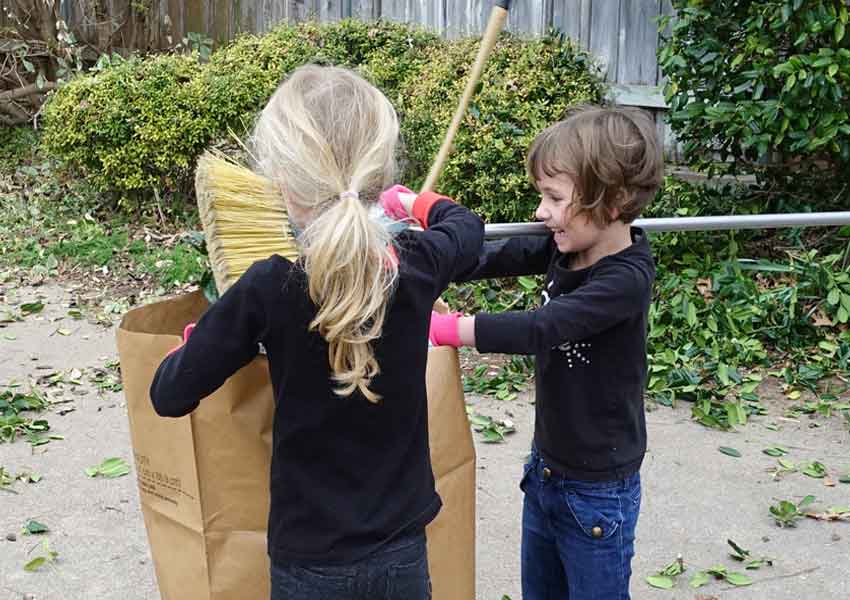 3. Check your smoke alarms
If you do nothing else on your list, do this one. Your smoke alarm will have a 'test' button. Press it. Does it make a sound? If so, then you can check this one off the list! Check each alarm. If you don't hear a test sound you may need new batteries. If that doesn't work – you need to get a new smoke alarm.
A small effort to keep your family and your home safe. It is also a requirement for many insurers that you have working smoke alarms in your home.
4. Patch up holes
Every home has some dents and dings. Most are fixed fairly simply with putty and a scraper. This is a satisfying job – but will leave you with some putty coloured spots on the walls – which brings us to the next tip! Click on the image below to view realestate.com.au's lifestyle blog tips if you need them.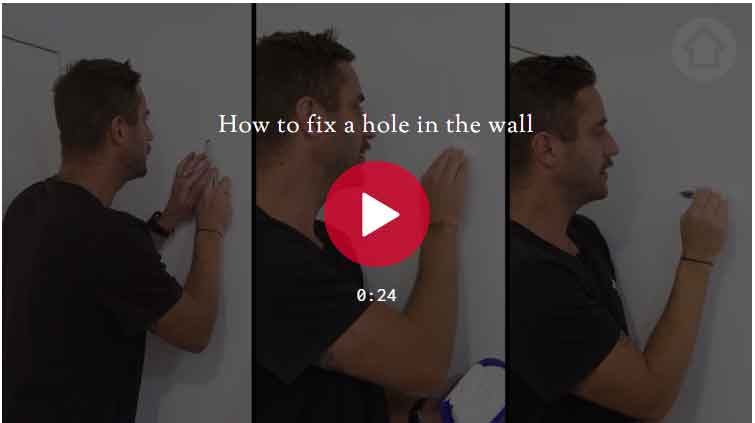 5. Refresh walls
Again – every home has some marks and chips. Maybe now would be a good time to refresh your home with some new paint. If you work one room at a time you might be able to keep the disruption to a minimum. Realestate.com.au's Lifestyle blog suggests three other painting ideas that might be achievable over a couple of weekends – and are sure to make a big impact in your home.
Some resources:
Realestate.com.au Lifestyle: 3 easy DIY
If painting seems too hard, even a good clean of your interior and exterior walls can make a huge impact.
DIY Network: How to clean walls
6. Plan your garden
if your outdoor space has evolved over time – this would be a good time to come up with a garden plan. Consider how you would like to use your outdoor space. Think about how the sun hits your garden space and where you might like shade. Then draw your space to scale and start planning. You can start small with seedlings in pots, place where you would like them planted once they are more established. You could look at doing paving and garden beds yourself too.
Some resources:
Water Corporation: popular garden designs
Consider water-wise tips and plant selection from our stunning Western Australian native plants to create a calm escape that is also water efficient. Water Corp has a wealth of information to get you started on waterwise planting.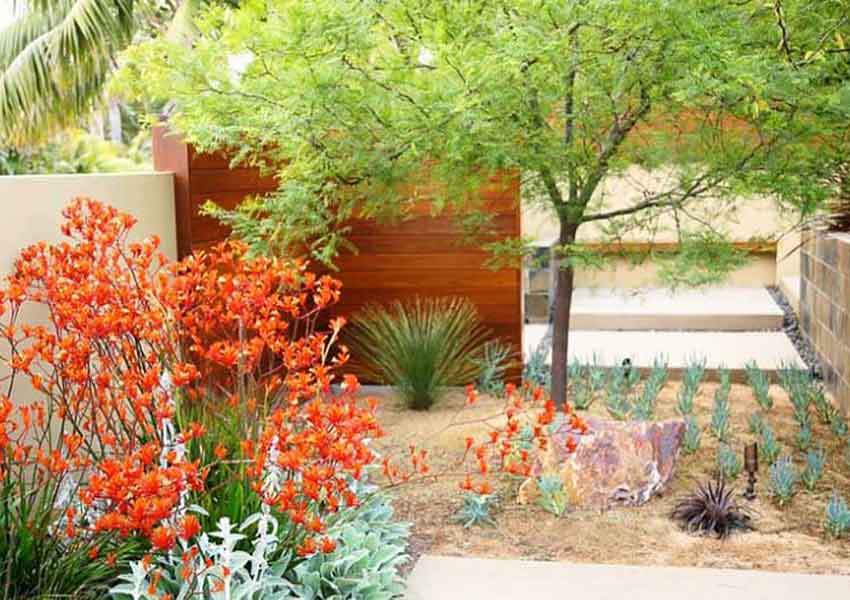 Image source: Gardenia.net
7. Stain your deck
If you're lucky enough to have a timber deck around your home you will know the pleasures of natural wood. It is important to keep that deck in good shape so you can enjoy it for many years.
8. Check window frames
Domain.com.au suggest checking the state or windows and doors to prevent rot damage from becoming a bigger issue. This is also a great time to remove rot from doors and windows by "digging out any rot with a knife and fill in any holes with a filling compound".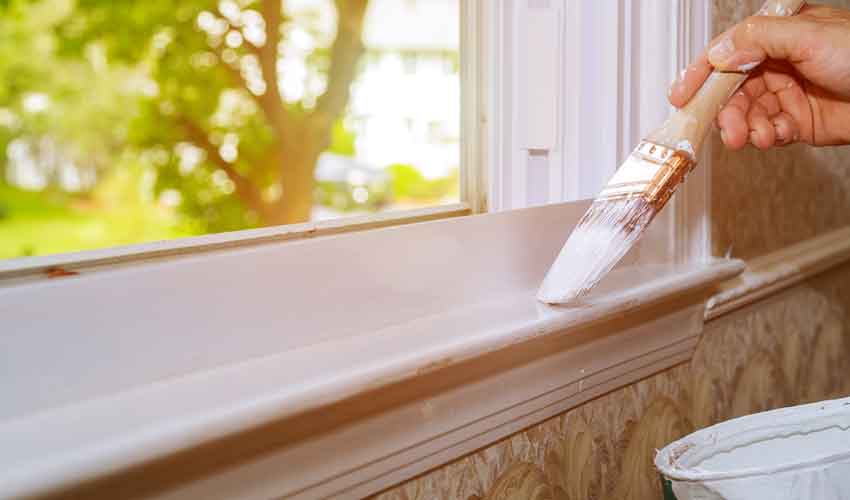 9. Bathroom tidy up
How are your bathroom tiles looking? Cleaning the grout and replacing as necessary is a DIY task that not only improves the look of your bathroom but can also prevent water damage issues and more expense. While you're there – any leaking taps that might need some work? YouTube is full of handy DIY videos with everything from cleaning shower screens to add hooks for towels.
10. Clean your fridge coils
We'll finish on an easy one! Did you know your fridge can account for about 13% of your annual power bill! Make sure it's running to its full capacity by cleaning your fridge coils. Turn off your fridge at the plug and pull it away from the wall. Using your vacuum's crevice attachment, clean any dirt or dust from the coils at the back.