About Keystart
Top 5 delays for getting Keystart approval
---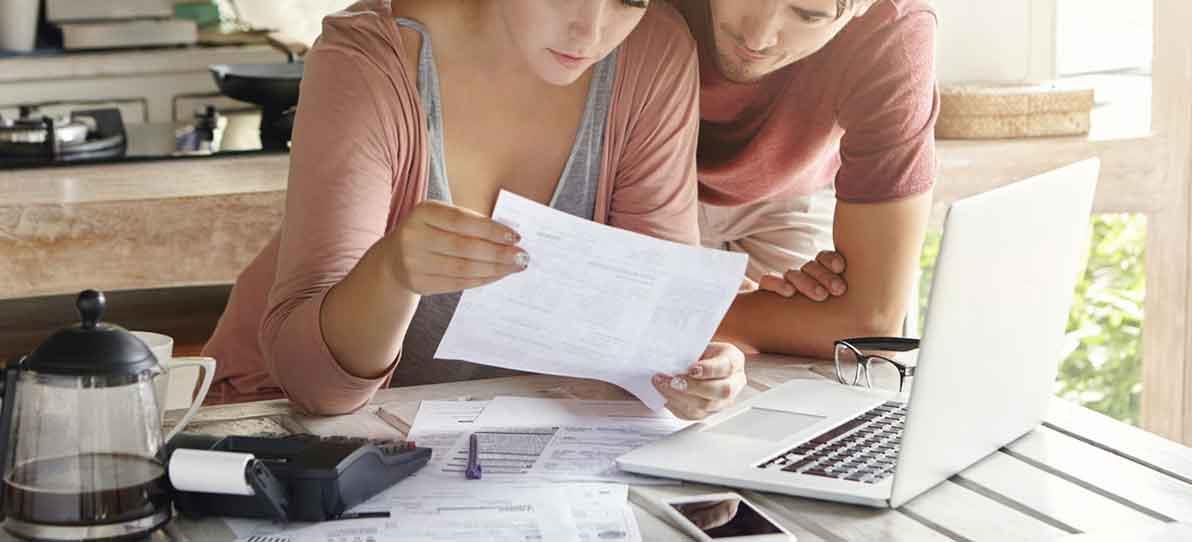 Top 5 delays for getting Keystart approval
(And how you can avoid them)
If you are applying for a home loan through Keystart, there are several stages to get through before your loan is approved. You might feel that Keystart require quite a lot of documentation - and you'd be right. In order to provide low deposit loans, with no lender's mortgage insurance, we need to go through our processes to ensure all of our customers are able to manage home loan repayments without getting into financial difficulty.
There is good news though. If you know what the most common hold-ups are and do your homework to avoid them, you'll find the process a lot smoother and faster too.
#1: Can't show genuine savings yet
One of Keystart's requirements is a minimum 2% deposit of which 1% must be genuine savings. NOTE: Effective as of 1 October 2018, genuine savings will no longer be a requirement of a Keystart loan application.
Applicants need to show genuine savings over a three month period. If you can't show that – sorry, you're not ready to put in an application. You will need to wait until you have that savings statement to show us.
Deposit for block coming out of savings
A common situation with genuine savings is one like this. Clare and Liam have looked at a new land release and have spoken to a sales agent about house and land packages on offer. In order to secure a block, the couple are asked to pay a $3,000 deposit. Then they head to a mortgage broker to organise the finance with Keystart.
Clare and Liam dipped into their savings to pay the block deposit. A deposit paid to a builder or real estate agent can be added back to demonstrate the 1% genuine savings requirement with Keystart. The couple are advised that Keystart's 1% genuine savings requirement, based on their purchase price, amounts to $4,000. Since the couple paid a block deposit of $3,000, they would need to show the additional $1,000 saved in their bank account to demonstrate genuine savings. This needs to be kept in the savings account over a minimum three month period.
NOTE: Keystart recommends getting preapproval before putting down any deposit. Meet with your broker or call us before paying a deposit so that you can be sure you are doing things in the right order. Once you have preapproval you will know how much you can spend and start looking for your home.
How to avoid a delay
Keep a savings account to show as evidence of genuine savings. Start this process before applying for a loan with Keystart so you will already have the three months' worth of savings.
If you are wanting to build a new home, a block deposit can come out of this account if:
you can show you had savings for three months prior to paying your deposit, or
you can show the remaining savings as required by Keystart.
#2 Unexplained items on your bank accounts
Keystart will need to see all your bank accounts when you submit an application– and we will be going through them all. We do this to check applicants can operate their bank accounts and credit facilities adequately and within their limits. We want you to be comfortable with your home loan repayments and not placed into financial difficulty.
Delays can occur in the application process when
unexplained loan payments are shown, or
overdrawn or dishonour fees are charged to the account.
In these instances Keystart will come back to the applicant and more information will need to be provided.
How to avoid a delay
Go through all your accounts with a fine tooth comb. Make a list of any debts or regular payments and identify what they are so you can tell us about those when you apply. You will need to provide one month statements of all bank accounts you hold; and if you have a personal loan, we'll need to see six months of repayment history. Ideally clear off as many debts as you can before applying for a Keystart home loan.
#3 Different names on ID
This one occurs more often than you might think. Keystart require identification of anyone going on the application – and the names on the ID must be consistent. For example, an applicant might be legally known as one name on his passport however goes by a middle name on his driver's license and has not bothered to change his licence.
f there is an error on your driver's licence, your name is spelt incorrectly on your form, or your names are in the incorrect order – we will require an explanation and possibly further identification.
How to avoid a delay
Keystart or your broker will tell you what ID you are required to provide. Double check that all this ID is consistent – and if it is not – find out what you need to do early on. You may need to provide evidence why the names differ, for example, after a marriage or a divorce.
#4 Near enough is good enough
There is a list of requirements for a Keystart Home Loan application and by sending in an incomplete application – delays are going to happen.
How to avoid a delay
Keystart or your broker will ask you for all the information you need to provide. Work through that list and don't leave anything out. More work initially preparing everything you need will result in a smoother application.
#5 Slow response to follow up information
There are often significant delays in applicants returning any additional documentation that have been requested by Keystart. It can be a daunting task to go through statements, loan contracts and bills. We get it. But the longer you take, the longer your delay.
How to avoid a delay
If you are asked for additional paperwork make it a priority to get onto it – and then give yourself a reward for your hard work!
We're ready when you are
If you are considering Keystart for your home loan, be sure to take the time to understand all your requirements. Buying a home is an exciting time but it pays to be well prepared to avoid unnecessary delays in your loan application.