Tips to navigating prestart
Prestart can be an exciting time when you're building - but it can get overwhelming and costly too. Here are ten tips to get the most out of prestart.
What is the prestart phase of home building?
The prestart phase of building is the final stage before construction begins on your home. Your prestart meeting, held with your builder, is your chance to make the final selections on the finishings of your home.
It is so important to prepare for this meeting. It is more than likely that a number of standard inclusions will already form a part of your building contract. At prestart, you will confirm the materials and your selection for items where you have a choice, or make alternative selections.

What types of decisions are made during prestart?
During the prestart phase you will go through your electrical plan, the standard inclusions of your contract and make final building material changes.
Prestart options and choices: Sean's story
Sean (pictured), a Keystart team leader, went through the prestart process recently as he prepares to build his own home and is keen to share what he learnt through his experiences.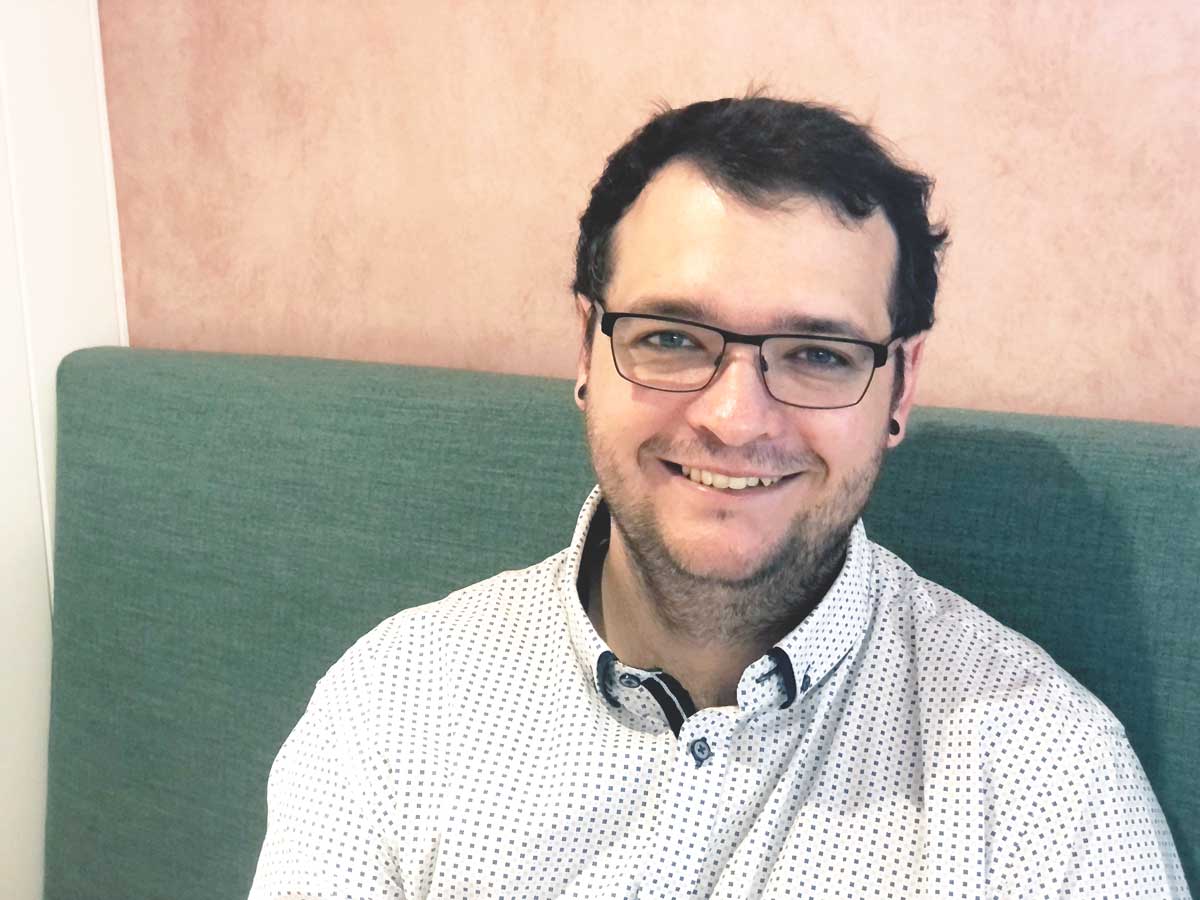 Sean started his prestart with a lot of excitement. The building company he was using had a virtual showroom with 3D renders for each material he selected.
"They let me run amok on the online portal. I loved that – I wanted it! I was encouraged to go to each of the suppliers, like the tilers, plumbing suppliers to see the real materials but that was difficult. There would be twenty people in the supplier's showroom and only a couple of staff available. It wasn't clear to me what was standard and what was within the builder's range. That became very stressful."
At this stage, it is really important to make sure you are working within your budget. Building your own home is an exciting process and it can be tempting to change your mind about your house plans or materials. Any changes you make to the floor plan of your home or materials used can affect the overall cost of your build, sometimes significantly.
"When I went to my actual prestart meeting, the builder's showroom was small with tiny replicas of everything. They went through everything I chose but there was no real explanation of what prestart is, what was standard, any of that."
"As a result, my prestart, once my changes had been costed up, including my electrical changes, was about $45,000. That would be the cost of this variation only. I couldn't go ahead with that, so the deal fell through."
Sean did prestart twice – here's what he learnt the second time around
The second time was with a different builder and Sean approached prestart quite differently.
"I was more prepared this time and had done my research. I went to the showroom before prestart and had a look around. I went with a friend who had been through a build before. That was so helpful. We spent two and a half hours there!"
"The sales rep had a very different approach – or maybe I had learnt what to ask. We talked about what I wanted in a home. He showed me what was premium and what was standard and gave me some tips on how to choose what was important to me.
"I was shown all the options again but this time around I was realistic about what I could do with the build and what I could consider doing at a later stage after I had moved in
"I went in with a budget and spent just $30 over that! I now knew I had to cover all of prestart. You have to pay for any prestart variations on the same day as your meeting.
10 tips to avoid prestart shock
Visit your builder's showroom.Before prestart, make sure you have time to visit a showroom and see your inclusions in real life. That way you can weigh up your choices, and not feel rushed when it comes to your prestart meeting.




Create a mock-up of your electrical plan. This is important to make sure you have all the plugs you need and check ceiling lights are in good positions. By mocking up ahead of your build, you can minimise useless or inconvenient outlets and the need to invest in additional lighting down the track.
Check what the inclusions are. Are there any inclusions in your house and land deal? You might want to check these carefully as they vary a lot.
Weigh up options. "I was able to get a larger bathtub for just $30 more, whereas smaller floor tiles were going to cost me an extra $3,000. So I didn't get the small floor tiles but I got the bathtub!"
Find someone who has been through a build before and go through the showroom with them before you do prestart. There is so much to absorb it can be really difficult to take it all in. "It's good to take someone with different tastes to you. They can help you consider other options and bring you back to earth in your selections."
Larger floor tiles. They might cost slightly more per unit, but you will use less per square metre. "The smaller tiles were going to cost me an extra $3,000. So I didn't get the small ones!" Flooring options vary widely in cost so ask for a few options.




Simple taps. It is really easy to update your wet spaces with low-cost renovations down the track, so don't blow the budget on your fixtures now. "Black taps look amazing in a showroom - but the colour might wear off within a couple of years."
Cost-effective light fittings. You're going to need to buy a lot of them, so be conscious of the unit cost. Consider a statement pendant in your living space, and keep other fixtures simple and cost-effective. You may find the standard offerings here vary too, "One builder provided a fluorescent energy saver bulb with a cone hat whereas another had LED lights throughout."




Smart storage. Everyone wants lots of storage. Consider what you really need to have in the build and what you could add later yourself.
Check additional fees. What are the preliminary fees? Are there other fees? Ask upfront so you are fully aware. Can any of those fees before avoided?
What is a contract addenda?
The selections you make will be captured in your contract addenda. This is a very important document. It contains the details of your standard inclusions. This is a contractual document which you will sign off after making your material choices. For example, included in your build may be standard two-course bricks to the entire home.
The addenda will note the maker and colour of these bricks. Everything that is included in the build will be included from the model of your oven, the colour of your benchtop, to the number of door handles
What is covered by your finance, and what might be extra?
If you decide to get a Keystart loan, your construction loan amount is approved based on the original building contract you signed.
Any structural changes you make with your builder (variations) must be approved by Keystart before being agreed with your builder. We also need to know if any item of significant value is removed or changed that will potentially decrease the value of the property, for example, removing air-conditioning or choosing lower quality finishes.
Building your own home is an exciting process. It may be tempting to change your mind about your house plans or materials. Any changes you make to the floor plan of your home or materials used can affect the overall cost of your build, sometimes significantly. Depending on the changes, you may need to fund these costs yourself.
Good luck with your mood board and Pinterest pinning!

Next steps
How much can I borrow

Before you start talking with a builder, try our how much can I borrow calculator to find out your borrowing power.

Try the calculator

Construction payments

Everything you need to know about construction payments while you build.

Read more