Understanding your credit score.
Preparing for home ownership.
Looking to borrow money? Learn more about the importance of your credit score.
What is a credit score?
A credit score, or credit rating, is a statistical record that helps potential lenders get an idea of your creditworthiness. By looking at your history of paying off loans, such as credit cards, utility bills or personal loans, they can make a safer decision about how you may be able to repay the loan they give you.
With credit scores, good behaviour counts.

Get rewarded for good behaviour
Your credit score considers your positive actions, so every credit card repayment you make on time is positively impacting your credit score. However, this goes both ways. Any negative action is also recorded. Missing any repayments or getting rejected for a line of credit can negatively impact your credit score.
Handy hints for a better credit score.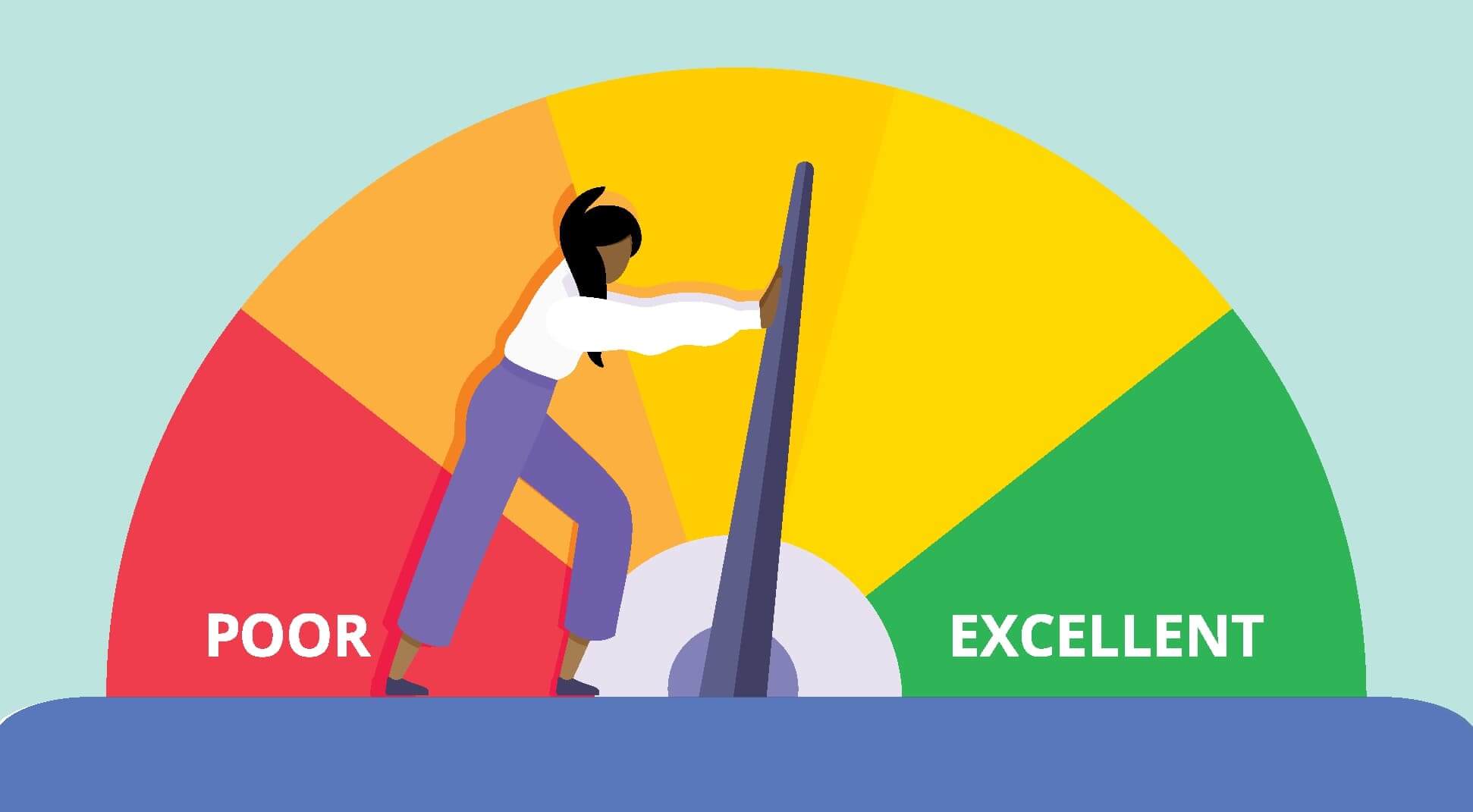 What credit agencies look at.
All your debts and loans, past and present, are looked at. Even loan enquiries.
How to improve your credit score.
Avoid applying for credit too often.
Aim to make your loan repayments on time.
What credit agencies look at.
Every credit card you received or applied for is recorded. Including store cards.
How to improve your credit score.
Got multiple credit cards? Think about closing any you don't need.
Aim to pay your credit card bills on time.
What credit agencies look at.
The spend limit on your cards and regularity of payments influences your rating.
How to improve your credit score.
Consider a lower credit card limit.
What credit agencies look at.
Paying a late bill gets noticed.
How to improve your credit score.
Try to pay your bills on time.
A good credit score doesn't happen overnight - it can take years of commitment and planning.
Take a look at Sandra...
Sandra's application for a home loan was rejected because her credit score was too low.
She requested a copy of her credit report from Equifax.com.au and could see that missed credit card payments had lowered her credit score.
Sandra worked on paying off her credit cards. Once they were paid off, she cancelled all but one of her cards. She also lowered her credit limit on her remaining credit card so she wouldn't spend more than she could afford. She made sure she paid her credit card bill and all other bills on time.
After 12 months she requests a copy of her credit report again, her credit score has improved and she will be in a good position to apply for a home loan again later in the year.
Check the scoreboard
Your credit score is compiled into reports used by the three main credit reporting bodies in Australia: Equifax Australia, Experian and Illion.
You're entitled to receive your credit report for free, once every three months. After providing adequate proof of identity, one of the credit agencies can usually deliver your credit report within ten days.
To request your report, simply visit from one of these links: Equifax, Experian and Illion.
If you think some information on your credit report is incorrect, it's best to speak directly with the lender or financial institution that provided that specific information.
Remember, the credit agency will know how often you've applied for credit from all types of lenders – including payday lenders. So if you apply for a lot of loans – even if they're not approved – it can affect your rating.
In strict accordance with the Privacy Act 1988, we provide specific information about individual credit activities to Equifax Australia. Read more about what we report on.

Want to learn more?
Learn more about credit reporting.
Request a copy of your credit report.
When you're ready get in touch
Whilst we have made every effort to ensure the accuracy of information on this page it is general only. The information is subject to change and has been prepared without taking your financial situation, requirements and objectives or needs into account.
We suggest you seek independent financial advice before you make any decisions about your financial needs.