Your home
Insurance: one critical cost for homeowners
---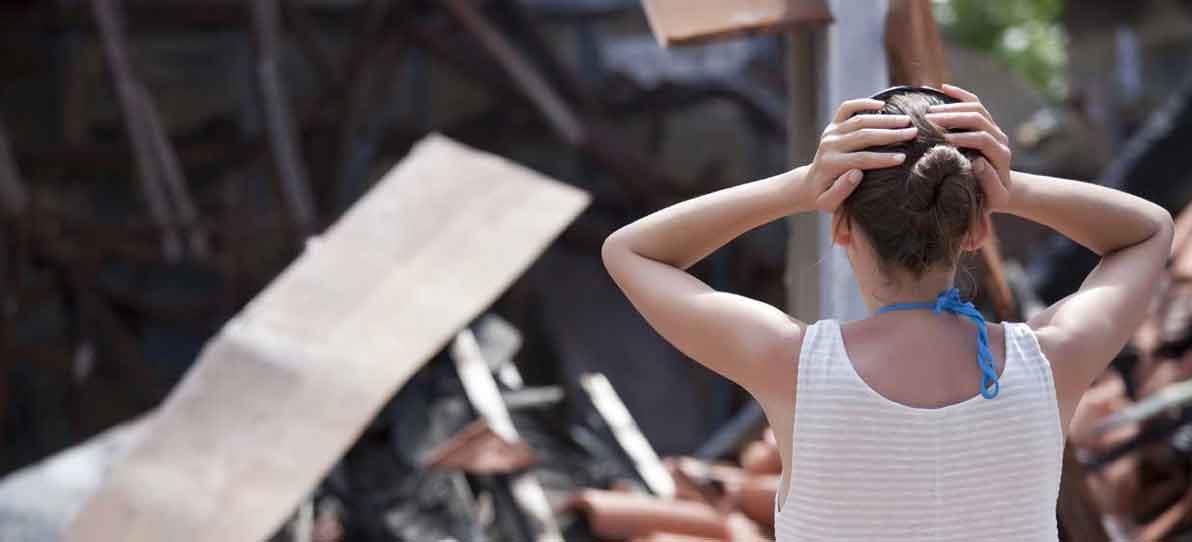 Protect your home
In addition to the significant outlay for utility bills and living expenses, there is one critically important cost that you must factor into owning your own home – and that is the cost of home insurance.
Consider the awful consequence of losing your home and the daunting prospect of rebuilding and establishing yourself. Aside from losing clothing, furniture and your personal treasures, there would be the very real, very immediate issue of housing your family and getting life back on track.
Now picture that scenario with no building or contents insurance. With no insurance to cover these costs, you risk losing everything apart from the land under your feet.
What is covered in building and contents insurance?
Building insurance, also referred to as home insurance, insures the actual building that makes up your home, and covers damage to your home in some situations. Each provider's policy will vary in what repairs or damage will be covered. Contents insurance insures your belongings in your home. Most providers offer a combined building and contents package.
3 types of insurance in this area:

Shop around for a good deal
Keystart does not provide home or contents insurance but there are a wealth of insurance providers in the market.
Compare different providers when looking for insurance. Different providers offer varying excesses (the amount you need to cover if you are making a claim) and features. Many providers are now covering contents in transit, for example, a lost or stolen phone may be covered in your contents insurance.
Packaging home and contents insurance will usually get you a discount too.
Keystart recommends you obtain your own independent financial advice on what insurance and products are right for you.
How much insurance?
Building insurance coverage should be enough to cover the cost to clear the block, rebuild your home to the same standard and provide for temporary accommodation during this period if the worst-case scenario ever happened.
A common misconception of home insurance is insuring the property for the total market value however land does not need to be insured. Even if a home burns down, the land is still there, only the building would be lost.
If you are not sure of how much to insure the property for, there are many tools and calculators online to assist you. You find the Insurance Council of Australia's calculator useful.
Example home insurance calculator

What Keystart requires
If you have a home loan with Keystart, it is a requirement that your property must be adequately covered with building insurance. This protects your home and offers some protection to Keystart too. Insurance is an ongoing condition of your loan with Keystart, meaning you need to ensure you always have a current building insurance policy in place, with Keystart noted as your lender.
If you have a shared ownership loan, the Housing Authority must be noted as co-policyholder. If you have a strata-titled property, the building is likely to be insured as a whole.
Need some help choosing an insurer?
ASIC money smart website has a few tips on choosing a home insurance policy.

Got a question?
If you have any questions about Keystart's insurance requirement, you can give us a call on 1300 578 278 or contact us via our enquiry form.