Buying a home
Top 12 costs to prepare for home ownership
---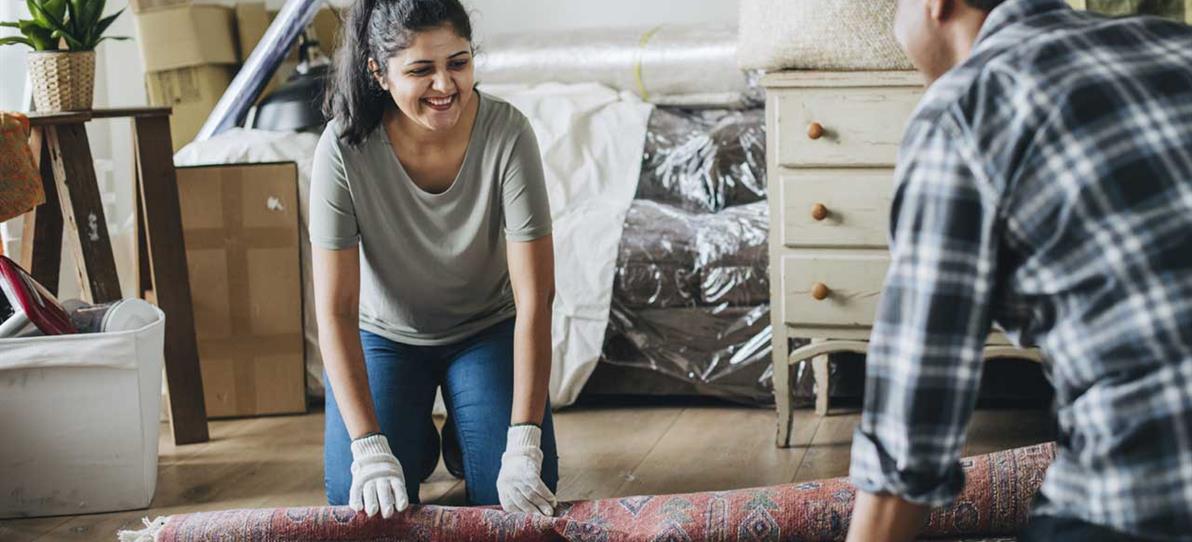 Saving a deposit is usually quoted as the highest hurdle to home ownership but there are other costs of home ownership to be aware of too. The more prepared you are, the more you'll enjoy moving into your own place. We've put together a bit of a list to help make your transition to home ownership as smooth as possible.
1. Building inspection
A building inspection is a report on the current condition of a property. Before you buy a house, it's recommended to have your new home checked out professionally to ensure there are no nasty surprises that potentially could cost a lot of money to rectify.
Once a report has been compiled on the condition of the property, you can then make an informed decision based on the findings. Often items can be fixed by the seller and you could include in the contract that your purchase be subject to a favourable inspection.
Keystart may require a satisfactory structural or building report from a registered builder, structural Engineer or structural surveyor dependent on the information contained in your valuation report.
Building and pest inspection costs vary but you may expect to pay between $250 for a small apartment up to perhaps $1,000 for a larger four bedroom in the metro area1.
2. Moving costs
This one comes down to how much stuff you have! Are you able to bribe some family or friends and hire a trailer to move your things – or do you really need a moving company? Moving companies charge by the hour and the distance they are required to travel and quotes can vary widely. You might want to get a few quotes before you decide.
3. Settlement agent
You'll need to pay your settlement agent's fee as part of your application process, whether you're buying a block of land or an established home. Your settlement agent will be able to provide you with their fee structure, so you'll know how much to put aside. Generally, settlement fees may be between $1,000 to $2,000.
4. Transfer duty (formerly known as stamp duty)
If you are a first home buyer you'll be eligible for the transfer duty rebate. You may still be required to pay transfer duty for the purchase of your home or land if it is over a certain value or if you are not a first home buyer. The Office of State Revenue has a stamp duty calculator to help you with this. Be sure to select the correct rate type.
Transfer duty calculator: Office of State Revenue
5. No roommates?
We're sure you're well aware of some of the costs of home ownership. If you've been renting you may already be aware of your utility bills, although if you've been lucky enough to share these costs with roommates, you will need some additional funds to cover these bills once you are on your own. Start looking at these bills and maybe set aside the amount you would need to cover these on your own. Then if your bills end up being slightly less, you'll be covered!
6. Planning for bills
As a home owner you will need to commit to paying your utilities on time. Most of these providers have options for paying a monthly direct debit amount which may help you manage your costs.
Utility bills include your power bill, the gas bill if you have gas connected, telephone line.
Power:
Synergy issues bills every two months and estimates the average bill for a smaller two-bedroom, one-bathroom household is around $212 for the two month period. A medium four bedroom, two bathroom household is around $332 for the same two month period on average. Of course, this depends on how many and the type of appliances you have in your house.
Gas:
There are a few providers in the gas market in Western Australia now – and most of these have a calculator on their website to help you estimate your gas bill.
Water:
Your water bill has two parts, water rates and usage. You can find out more about your future water bill at the Water Corporation website.
Settle in for the long haul
Ah… the serenity. Once you're in your own home you can really set yourself up for success. You may find it useful to allocate enough funds to cover the following ongoing costs.
7. Home loan payments
Minimum monthly repayments for your home loans. Remember that you can pay your home loan off faster if you change your payment frequency to weekly or fortnightly. Read more and get in touch if you'd like to set this up.
8. You're in a shire now
As a home owner, whether you have built a new home, an established house or an apartment or a flat, you now need to pay your local shire or council rates. These fees are used to fund your local government council and may be used to maintain public spaces, facilities and infrastructure.
The amount you'll need to pay in council rates varies depending on your location. Each shire calculates rates based on land values. If you are in an apartment or unit, your shire rates may be less than a house, but you will still have rates to pay every year.
9. Strata fees
If you buy an apartment, you will also have to pay strata fees. These cover the costs of the exterior building maintenance, and electricity and water charges for common areas, and the general upkeep of common areas such as a pool, lift or gym. You should be told strata fees as an annual amount before buying a property and you may have options in the frequency of payments.
10. Protecting your home: Home and contents insurance
You now have an asset that you need to protect. For most of us, buying a home is the biggest investment we'll ever make. You need to ensure you always have current insurance to protect your asset.
If you have a home loan with Keystart, it is a requirement that your property must be adequately covered with building insurance. This protects your home and offers some protection to Keystart too. Insurance is an ongoing condition of your loan with Keystart, meaning you need to ensure you always have a current building insurance policy in place, with Keystart noted as your lender. If you are living in an apartment or unit, you may have building insurance covered by the strata - check with your strata manager if you are unsure.
Contents insurance is often bundled with building, or home, insurance. Contents insurance protects your belongings and may give you peace of mind too.
Read article: Insurance: one critical cost for homeowners
11. Finishing touches
It's so exciting to move into your own home and it's pretty common to want to spend any spare cash on new furniture, small renovations and landscaping. Consider your urgency in getting these finishing touches in place. You might be better placed if you stagger your projects and your purchases.
12. Home maintenance
Every home needs maintenance to keep your home in good condition. Even a brand new build over time will need some funds set aside for maintenance. Sometimes these costs are unexpected so you might want to start a savings buffer for maintenance and upkeep for your home. A good rule of thumb is to set aside between 1-3% of your home's value into a savings account to cover your maintenance costs.
1. https://www.openagent.com.au/blog/much-building-inspection-cost