Home renovation guide
Whether you're intending to renovate your home to make it more comfortable or increase its value, careful planning is required.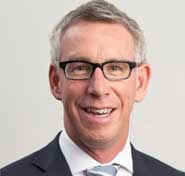 This guide has been prepared in collaboration with Brendon Ptolomey. Brendon is the managing director at property valuation group Herron Todd White, one of the largest independent property valuation and advisory groups in Australia.
How to avoid common mistakes
Whether you're intending to renovate your home to make it more comfortable or increase its value, careful planning is required. As renovations, no matter how big or small, require attention to detail, here are a few tips to get you off to a good start.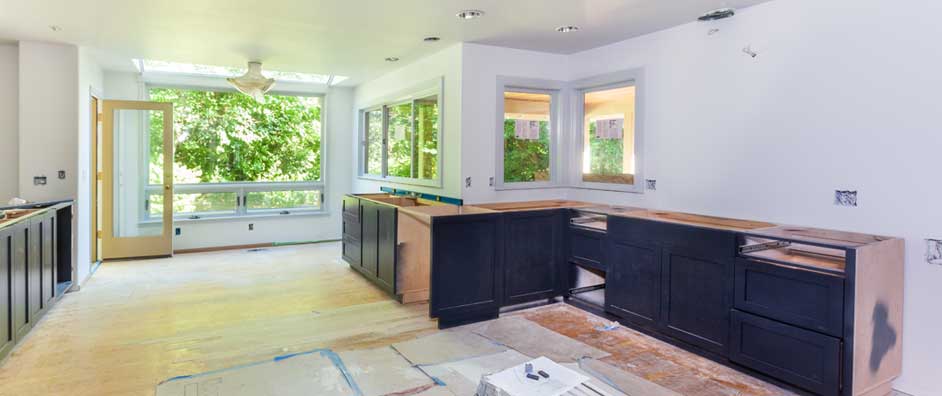 Set your renovation goals
Consider what you want to achieve with your renovations.
If you're renovating due to your family growing in size then you may be thinking about adding a bedroom or perhaps increasing living space.
Renovations can increase the value of your property too. If this is the goal of your reno you'll need to carefully research which areas to focus on as some add more value than others.
In undertaking any renovation one overriding goal needs to be 'bang for your buck'. The best way to get a return for dollars spent is to renovate the most costly parts of a home, the kitchen, bathrooms and outdoor living areas. In any renovation, you should be looking to improve the functionality and liveability of your home, for example, look to change windows to doors to open existing living areas to outdoor spaces.
Get lots of inspiration
Make sure you have a clear idea of what you want before you start getting quotes and choosing materials. If you know you want to redo your kitchen or bathroom, but aren't sure what style you want, you can always get great ideas from home design magazines or use Pinterest.
There are a lot of budget-friendly options available that can look amazing. Being well prepared and well researched will help keep you to budget.
Make a detailed plan
Creating a detailed plan is essential to the success of your renovation project. While some costs will be dependent on which contractor you choose, there are some things you'll need to decide on beforehand, including your budget and preferred materials and finishes. Saving or splurging on tiles, taps and bathroom inclusions can make the difference between an economical or over-the-top bathroom renovation.
Remember to check whether you're required to get approval from your local council for any renovations you intend to undertake.
Planning is the most important stage, think through the issues with the current house, dream up the ideal solutions and then get realistic about what is possible within the budget and form a clear plan.
Compare quotes
Get quotes from a few different contractors before making a decision to renovate anything in your home. This stage is usually a reality check and gives you a chance to stop and think through your options.
Compare quotes and make sure you're getting a good deal. Check the contractor's reputation and ask plenty of questions to ensure that everything you require is included in the quote and there are no hidden costs you might incur.
If you are planning on increasing your loan to pay for your renovation, you need to be sure this is affordable and suitable for you and your financial situation. Keystart recommends that you seek your own independent financial advice prior to making any decisions about your financial needs.
It is a Keystart requirement that your renovation is completed by a builder registered with the Builders Registration Board and have current building indemnity insurance in place.
Be realistic about timeframes
Renovations can often end up taking a lot longer than anticipated, so you should allow plenty of time for unexpected delays. This will prevent unnecessary stress if things move more slowly than anticipated.
The cheapest way to renovate a house is to live there whilst the works are completed, so make sure you're ready for the reality of making food without a kitchen and the challenge of maintaining access to a bathroom and toilet.
Ready to manage a project budget?
Renovations require a huge amount of decisions, if decision making is not in your skillset then maybe a renovation is not for you. After settling on design and scope, you need to set your budget and keep to it, make sure you have a contingency component for the unknowns like having to upgrade existing services to new codes, for example, wiring, plumbing and gas.
Don't expect a bargain. Builders cost renovations to reflect the significant amount of their time it takes and the unknowns they know will be uncovered during construction.
Don't overcapitalise on your renovation
The size of your household and how long you plan to stay in your current home will affect decisions about how many bedrooms and bathrooms you'll need. If you're considering adding two or more bedrooms think carefully about whether you'll be overcapitalising.
A general rule of thumb when renovating is to spend between five and ten per cent of the overall value of your home. For example, if your home is worth $400,000 then your renovations budget should be between $20,000 - $40,000.
Keep in mind that some rooms will provide a greater return on investment than others. For example, kitchens and bathrooms are essential rooms where people spend a lot of time. It would make more sense to update these areas rather than add a home office.
DIY opportunities
After cost, the context for decision making should be focused on improving the lifestyle in the home, the kitchen and outdoor living areas tick that box whilst the bathroom is often a case of improving function as well as style.
Be prepared to choose where to spend the money on trades versus undertaking work yourself. Some do it yourself tasks that can save money include demolition and strip out, refurbishing existing fixtures and fittings, painting, paving, manual labour like trenching and gardening.
The idea is to save money for targeted spending on trades and finishes.
Top three mistakes
"As valuers, we often inspect homes where renovations have been started but not finished, the common theme is usually a do-it-yourself owner that lacks a combination of a plan, funds and skills resulting in a partly completed home."
Brendon Ptolomey
The most common mistakes valuers see stem from a lack of planning and budgeting.
One very common example showing a lack of skills is tiling, in particular in the bathroom where the do it yourself results in a poor outcome. Tiling is a difficult task. It takes skill to get right and make it look good!

The other major renovation mistake is changing the floorplan of a home, moving or demolishing walls to convert rooms to other uses or slightly increase size. Changes to your floorplan need to make sense, reducing bedroom numbers to create more living space rarely has a positive effect on value.
Keystart recommends that you seek your own independent financial advice prior to making any decisions about your financial needs. Any examples given in this post are provided for illustrative purposes only.
Article prepared in collaboration with:
Brendon Ptolomey
Managing Director
AAPI - Certified Practising Valuer
Herron Todd White