Tips and how-tos
Tips to tackle your back - or front - yard
---

When you move into your own place most people focus on the painting and furniture. Take some time to consider how you may want to use your outdoor spaces and create your own sanctuary.
Get inspired
Not sure what overall look you're going for or where to start? Head to Pinterest or Instagram for some ideas. You'll be able to find some ideas and adapt them to your budget and lifestyle.
Make a plan
Take the time to do some research and think about what do you want from a backyard. Do you plan to sit outside or have an eating area? Do you want some shade? Maybe you still need a fence or some screening for privacy. Do you have a small courtyard? Map out everything you want to be included and break it down into stages to complete in order of priorities.
Consider all your outdoor spaces. Do you have a front yard or side area that you'd like to use too?
Small spaces
There is a lot you can do with a small outdoor space. It will take some planning though. If you have a balcony space, consider potted plants and smaller furniture. Is there wind exposure? Your local nursery will be able to recommend plants to suit your conditions.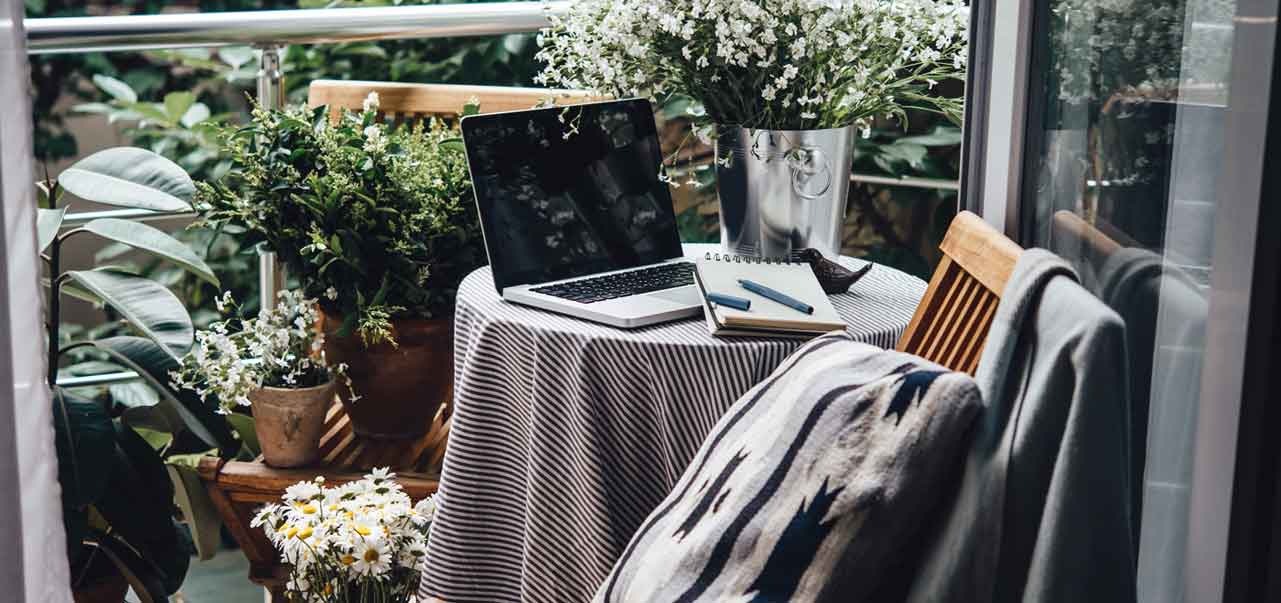 Gardening Australian has some great tips for balcony and courtyard gardens.
To DIY or not to DIY
You'll need to consider what you are able to do yourself and what will require the help of a professional. For example, do you have the skills and know-how to buy the grass and lay it? If not, factor in the cost to hire an expert.
If you fancy yourself as a DIY expert but need a little guidance then try searching on Bunnings, Water Corporation and YouTube for tutorials. There are so many invaluable sources of inspiration with instructional videos ranging from creating herb gardens to erecting sheds.
Set a realistic budget
Just like you did for your house, think about the amount of money you want to spend on the garden and you might like to make a plan to tackle it in stages.
Plants and their ongoing maintenance can be expensive if you choose high maintenance greenery, requiring regular pruning and a lot of water and time. Consider buying seedlings rather than established plants and native species for less water and a beautiful local look.
Consider the climate
Western Australia generally has sandy soil and responds well to plants that are in their natural habitat – native plants. If you think of Kings Park in the middle of Perth city full of gorgeous native plants that all thrive in WA's climate. Native plants could save you money longer term and are considered water wise.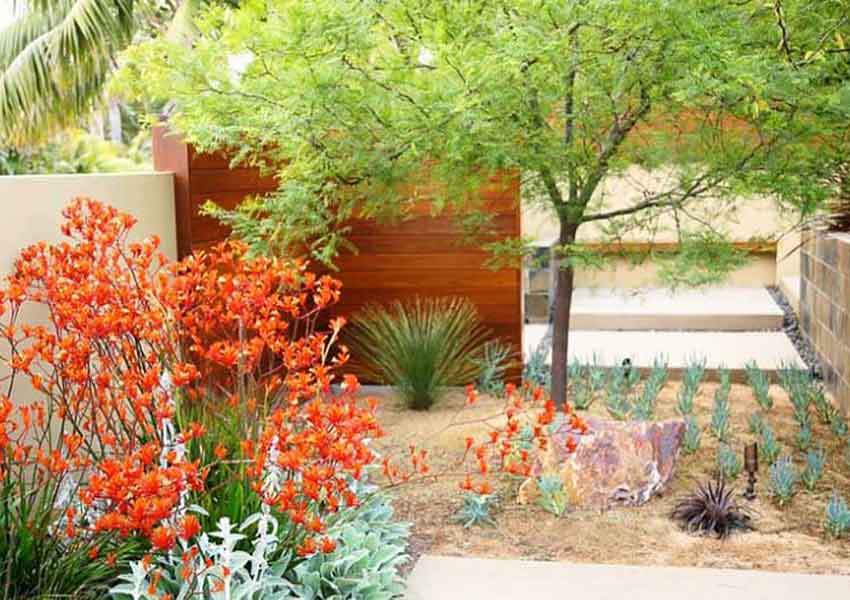 Watering
Did you know that we use over 40% of water in our garden? There are many ways you can create a water wise garden by considering sprinklers and planning your reticulation. Consider how often you really need to water your garden, the type of plants and how to improve your soil. Water Corporation has a range of tips and tricks.
Waterwise tips from Water Corp
Recycle
Are you interested in recycling and upcycling? Your local op shop, local tip shops and your local Buy Nothing New groups on Facebook may provide plenty of options for foraging and finding pots and outdoor furniture that still have plenty of life left in them.
Plan to plan
If you are adding a new structure to your land then you'll need to check in with your council regarding permits that are required before you start building. (Note: if you have a Keystart shared ownership home loan you may need to check with us too).
Read more
Related guides